PRNewswire-USNewswire/ — At a press conference in Paris on April 5, 2008, the first series of survivors of the Mojahedin-e Khalq Organisation, aka the Rajavi cult or Saddam's private army, announced their escape from Camp Ashraf in Iraq and their arrival in Europe.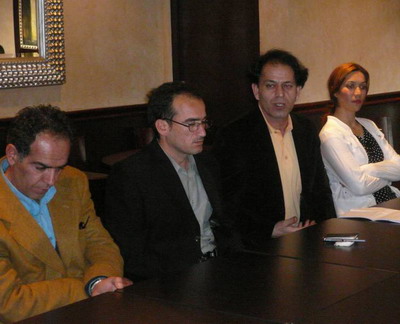 The Mojahedin, which is proscribed as a foreign terrorist entity in the US, UK, EU and Canada, was bombarded and disarmed by the US army back in 2003 and have been confined since in Camp Ashraf in Iraq.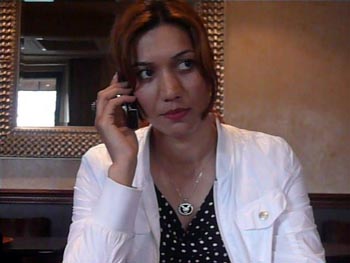 Ms. Nasrin Ebrahimi, 26 years old, who served in the group for over 10 years explained how two years ago she used a military vehicle to escape the terrorist run camp and take sanctuary with the American Army. She alleged that Marjan Akbari, daughter of Bashir Akbari, was killed by the organisation about two years ago.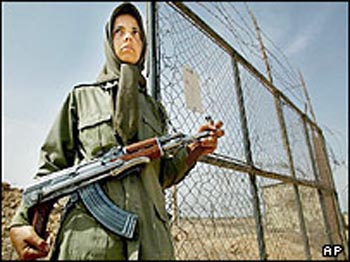 Mr. Jamshid Charlang, 49 years old, alleged imprisonment and torture by the Mojahedin for criticising the group's leaders. He said during his imprisonment he witnessed the torture and murder of Parivis Ahmadi in an MKO run prison inside Camp Ashraf. The MKO prevented Charlang from seeing his wife and child for twenty years. After the fall of Saddam he escaped and reached the American army camp before arriving in Paris.
Ebad, 33 years old, and Alireza, 36 years old, were among others talking about the situation of Camp Ashraf which is protected by the American Army, but is still run internally by the uniformed military structure kept intact during the past five years.
In February 2008, Massoud Khodabandeh of Iran-Interlink reported from Baghdad after several meetings addressing the issue of foreign terrorism in Iraq. Iraq's government demand to expel all 3,000+ Camp Ashraf captives is stalled because no western country will de-proscribe the group so that asylum can be granted them. In the interim, Sahar Family Foundation was established in Iraq to help disaffected Mojahedin members who renounce terrorism find asylum, be reunited with their families and integrate back into mainstream life.
The Conference was organised by the Association for the Protection of Iranian Refugees in France. According to BBC reporting, the Association's spokesman Javad Firoozmand said this is only the first group to arrive in France after the establishment of Sahar Family Foundation
Prnews wire,