Iraq: Human Rights
Sir John Stanley: To ask the Secretary of State for Foreign and Commonwealth Affairs what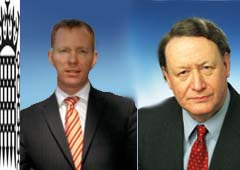 representations he has made to the Iraqi Government on the deaths and injuries to protected persons under the Fourth Geneva Convention following the recent attack on Camp Ashraf by Iraqi forces; and if he will make a statement. [290777]
Chris Bryant: Our ambassador in Iraq has written to the Iraqi authorities to ask for a review into the recent events at the camp. Officials from our embassy in Baghdad are continuing to follow developments, and will shortly undertake a further visit to the camp.
Our view remains that the residents of Camp Ashraf are not entitled to 'protected persons' status as the Fourth Geneva Convention ceased to apply in Iraq after 28 June 2004, following the end of active hostilities and occupation.
Chris Bryant, House of Parliament,