Iraq: Camp Liberty — Question
Lord Maginnis of Drumglass (Non-affiliated)
To ask Her Majesty's Government what recent information they have concerning flooding by sewage and storm water at Camp Liberty, and whether they have made representations to the United Nations and the United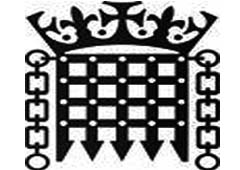 Nations Assistance Mission for Iraq about conditions at the camp.

Baroness Warsi (Conservative)
My Lords, we are aware that parts of Camp Liberty were flooded during a recent period of heavy rainfall, as were many parts of the Baghdad area. Fortunately, this did not affect residents' accommodation blocks. We continue to monitor the situation at Camp Ashraf and Camp Liberty through the embassy in Baghdad and to raise issues with the Government of Iraq and the United Nations.

Lord Maginnis of Drumglass (Non-affiliated)
My Lords, is it not time that the Government made a judgment, based on first-hand evidence such as that produced by the ex-UNAMI chief Tahar Boumedra, and ignored the manipulation and dissembling by Martin Kobler on behalf of the Secretary-General of the United Nations? If the United Kingdom is to maintain its integrity and influence in the Middle East, we should be pressing for the dismissal of Herr Kobler and, indeed, be asking ourselves, with our allies, whether the present Secretary-General of the United Nations has not outlived his usefulness.

Baroness Warsi (Conservative)
Before I answer the noble Lord's very important question, I am sure the rest of the House will want to join me in wishing him a very happy birthday.
The noble Lord raises an important point. The Secretary-General, whom I met with last week at the United Nations, is doing a very important job, with the support of the international community, in some very difficult circumstances. The specific situation in relation to Camp Liberty is that the Special Representative of the Secretary-General for Iraq, as part of the United Nations Assistance Mission, regularly reports about the situation in Camp Liberty and Camp Ashraf. Our own officials visited in July last year and the international community does not, at this stage, find any credible evidence to support the matters that have been raised by Mr Tahar Boumedra.

Lord Avebury (Liberal Democrat)
My Lords, considering that many of the complaints that are made by the residents of Camp Liberty and, indeed, Camp Ashraf, against the Iraqi authorities and UNAMI could be easily verified or refuted and that some have been confirmed not only by Mr Tahar Boumedra but by the UN Working Group on Arbitrary Detention, will the Government press for an inspector to be appointed by the UN Secretary-General to look into the serious allegations of ill treatment, such as denial of access to urgently needed medical treatment, which has lead to the deaths of two inmates of Camp Liberty? Since we have been aware for some time that 52 residents of Camp Liberty were formerly refugees in the United Kingdom, will my noble friend press for their immediate transfer to the UK?

Baroness Warsi (Conservative)
As my noble friend is aware, the situation in Camp Ashraf and Camp Liberty is in many ways much better than that of residents in Baghdad. For example, electricity is available for 24 hours a day, as opposed to the three hours for which it is available in some parts of Baghdad. About 200 litres of water are available to residents there, when about 90 litres are available in some parts of Baghdad. My noble friend raises the very important issue of the recent death of a resident there. We share those concerns about the death of Behrooz Rahimian and have made inquiries specifically in relation to the medical assistance that he received. We are aware that there is a doctor and medical facilities on site 24 hours a day; there is also the opportunity to receive medical assistance from doctors in Baghdad. We understand that Mr Rahimian was afforded medical assistance in relation to his illness.

Lord Foulkes of Cumnock (Labour)
My Lords, will the Minister confirm that the new Parliament in Baghdad will be built to a British design, that UK parliamentarians, including the noble Lord, Lord Kirkwood of Kirkhope, are out there helping to develop democracy and that the development of a democratic Government in Iraq to deal with the kind of issues raised by the noble Lord, Lord Maginnis, is the number one priority and will be supported fully by the British Government?

Baroness Warsi (Conservative)
I agree with much of what the noble Lord said. He will also be aware that this situation goes back many years. The group that lives in Camp Ashraf and Camp Liberty is an organisation that originally left Iran after the Iranian revolution. Mujaheddin e Khalq, the group that is predominantly part of Camp Ashraf and Camp Liberty, has its own history and record, and we must be incredibly careful about which members of that group we readmit to the United Kingdom.

Lord Dholakia (Liberal Democrat)
My Lords, does my noble friend agree that one of the problems we have is that the United Nations has not granted Camp Liberty the status of a refugee camp? It that were granted, would it not be possible to have adequate medical facilities and for water, sewerage et cetera to be resolved? At the same time, the status of Camp Ashraf could be looked at because the property of individuals is systematically being looted there, and the information the Minister has is not the information that we receive from residents of those camps.

Baroness Warsi (Conservative)
I can assure my noble friend that about 3,000 residents of Camp Ashraf have moved to Camp Liberty. It is not a refugee camp as such; it is a place where individuals are being assessed as to the countries to which they could be relocated. Four have already come to the United Kingdom, a fifth who was offered that has decided not to come and about 52 others are being considered for coming to the United Kingdom. In relation to property at Camp Ashraf, I can assure my noble friend that about 100 residents of this group remain in Camp Ashraf specifically to sell off their property.