Protest against the MEK intensifies security treats in Iraq
The recent protest against the Mujahedeen Khalq organization {MKO} in the Diala province has raised more security concerns in Iraq. The protesters who gathered at the front of the Ashraf camp called on the government to deport the members of the MKO from the Diala region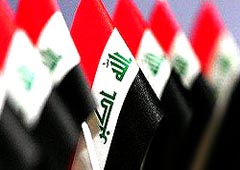 because they were found to be supporting an armed group in the region, a group which is believed to be destabilizing the secured atmosphere in the province.
It is believed that the members of the Mujahedeen Khlaq organization have been living within a fenced residence in Diala for several years. Diala itself is a region located in the Northern region of Bagdad, the activities of the MKO dated back to the 1960s when they resisted some of the actions and rule of the former Iranian ruler, and since then the group was driven into exile in 1979 under the Iranian revolution but the group has found solace in Iraq where they re-grouped and started its operation on a new ground. After the United States invasion of Iraq in the gulf war, he MKO group were disarmed but its members were offered the refugee status by the United Nations.
Security concerns has been a major source of worry for the Iraqi government in recent time and with the elimination of the head of Al-Qaeda network- Osama Bin Laden, the security concern has increased especially with the anticipation of reprisal attacks from the terrorist group, it will be important for Iraq to step up its security against both local and international insurgencies as such will be one of the best possible ways of allaying the fears of potential investors in the Iraqi Dinar, it will also help the country sustain its rather fragile peace and maintain its position among the leading Middle eastern countries.
This is the right time for the Iraqi government to now step up its actions against the MKO group as well as other armed groups which are directly or indirectly linked with any other armed group in or outside of the Iraq territories, the tightening of securities in and outside of Iraq will create an enabling environment for more investment companies to thrive and even expand their operations in the country, an increase in investment in the country will definitely lead to an increase in Dinar which in turn will increase its value.
Tampadinar.com