Following the transfer of the fourth group of Ashraf residents to Temporary Transit Location TTL, now there is the news of 100 members of the terrorist MKO being expelled from Iraq. Despite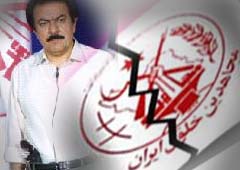 MKO's non-cooperation and caviling at inappropriateness of conditions of TTL, now nearly half of the residents are relocated to a temporary camp to be processed for departure to third countries.
The group's leaders, Maryam Rajavi in particular, had earlier reiterated that the fourth group would not move to TTL unless the Iraqi Government provided the minimum assurances in the new camp; that the police and armed forces had to leave TTL; that the residents had the right to transfer their moveable property to the new location; that obstacles in the path of building the infrastructure had to be immediately removed; and that the process of reconfirmation of the refugee status of the residents by the UNHCR and their resettlement in third countries had to be expedited. However, the relocation moved on its smooth path disregarding the demands and MKO media was the last to release the news and reports of the transfer.
The process of transfer has continued more or less as a matter of routine and none of the group's many made excuses and objections have been an impediment to it.Before the transfer, MKO announced that "the mountains may move but Ashraf remains". After the transfer they said "we did not intend to stay at Ashraf from the very beginning". Such an obvious variance in saying is hard for the outsiders to understand but MKO is a master of justifying both for the insiders and outsiders. Many residents were beaten and clubbed to death by provoking Iraqi forces just because the leaders demanded their sacrifice to protect Camp Ashraf. But then there came news of MKO's agreement to cooperate.
When the group sensed the seriousness of the situation and Iraq's decisiveness to expel it, and that the Iraqi Government's patience was wearing thin, and that any further delay could lead to irreparable consequences, MKO submitted to conditions and agreed to relocate. However, it has since continued grabbing at a bias of being treated inhumanly against all standards of human rights to buy more time and suspend the transfer. Now MKO claims the relocation a gained victory for the organization, that it is an organization that has always submitted and resorted to law to settle a matter. Strange as it may seem, MKO has long built a skill of rendering a total failure to a glorious victory.
Relocation of residents from Ashraf is an indication of the fact that Rajavi has been engaged in a vain struggle and playing with the destiny of hundreds of blind obedient for nearly three decades. For three decades Rajavi has been insisting on childish and hysterical theories and has been under paranoid delusions that the entire world is against him; he is still the Don Quixote fighting windmills. He easily justifies the death of residents killed for nothing, to show that his elements are ready to sacrifice to prevent the closure of a strategic and ideological bastion he had heavily invested on. And Ashraf is close to closure. And Rajavi is like a gambler that has lost everything and destroyed many thousands lives.
Mojahedin.ws
April 28, 2012