++ Ebrahim Khodabandeh's article published by Nejat Association is titled: 'Rajavi: from anti-Imperialism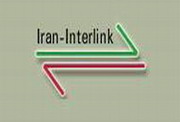 struggle to hanging onto America's apron strings. He says the only use of the MEK's new Washington office near the White House is to keep the members trapped a bit longer. But that doesn't seem to be working because they continue to run away whenever possible. He gives himself as an example of a typical member saying that he joined when the MEK believed in anti-Imperialism struggle. When they killed post-revolution government officials on 7th Tir, 1360 with a bomb, the MEK said it was 'destroying America's nest in Iran' and Massoud Rajavi announced 'we have rendered the regime without future and destroyed their contact with Imperialism by bombing this building and killing the people in it'.
The article says Rajavi lost his future when he turned his back on the people of Iran and sided with their enemy in Iraq, eventually changing sides completely and becoming a mercenary for the Americans. Khodabandeh says Rajavi will not survive by doing that. He concludes by saying that he worked for the MEK for 23 years and when he looks back now, anything else at all that he had done except that would have made him more proud.
++ Javad Firozmand in Paris published an article about the 1st of May, or May Day. He starts by describing the current situation for workers in Iran and how they are coping. He goes on to show pictures published by the MEK which show MEK activists adding themselves to workers' May Day demonstrations in Western cities. He specifically notes that there is not a single MEK placard with a slogan about workers; instead they are all propaganda slogans for the MEK and yet they are photographed as if to show that the crowd are following the MEK and not, as is the case, that the MEK have inserted their propaganda into genuine workers' demonstrations.
The MEK placards this year read 'do not vote in Iran's upcoming election'. Firouzmand reminds us that in 1388 Maryam Rajavi and Mohaddessin told AFP that more than 95% of Iranians had boycotted the election and the MEK had the correct numbers. Yet a few months later Iranians suspecting the election had been fraudulent and their votes had been stolen, poured into the street under the slogan 'where is my vote'. The article points to the hollow rhetoric of the MEK as this year they sent activists out on May Day under the banner 'overthrow' (or sarnegooni) which is the same slogan they used to attach themselves to Saddam Hussien in 1365.
++ Edvard Termado in Germany gave his reaction to the bombing outside Camp Liberty which took place on 30 April. There were no casualties but the MEK immediately attacked the UN forces and asked to be rearmed. Termado points out that the MEK are making such a big deal out of this that everyone will begin to have doubts and ask is it not the MEK doing it themselves? This is especially because the MEK has asked to have their military equipment restored and to be taken back to Camp Ashraf. More than this, the MEK are asking the Americans to do this for them while at the same time swearing at and vilifying the UN, Iraqi government and etc. The article ends with the hope that Rajavi's captives in Camp Liberty will soon be freed and be able to decide where to live.
++ A. Minoo-Sepher compares Massoud Rajavi's National Council of Resistance of Iran (NCRI) with Reza Pahlavi's new National Council, which held its inaugural meeting in Paris and elected Pahlavi as its spokesman. Minoo-Sepher describes how Rajavi created his Council using made-up, one man band entities to pretend a range of different participants; all of which are now defunct. He gives the example of the National Democratic Front. Even ten years after the Hedayat and Maryam Matin Daftary abandoned the NDF and Rajavi, the MEK still claims it as part of the NCRI.
Minoo-Sepher then talks about about Pahlavi and the monarchists saying that their agenda is vague and it is not clear who is in it and that the vote to elect Pahlavi as spokesman is not verifiable. He points to Pahlavi's connection to all kinds of dodgy places in the US and Israel, but then points out that as a rival to Rajavi he doesn't have a big job to do since Rajavi is now such a loser. But He draws on similarities between the Councils. Both believe foreign forces should undertake the violence to bring them to power. Both have absolutely no support inside Iran, as they don't have any support among Iranians outside Iran either. They both want to be taken up as the favourite group of the Western powers. The only difference between them is that Iranians hate and despise Rajavi because of his past and present crimes, but they regard Pahlavi with indifference as he is irrelevant.
++ Many people including Maryam Sanjabi, Batool Soltani, Nasrin Ebrahimi and Mehdi Khoshhal have written in response to Maryam Rajavi's new book. They all point to the fact that clearly someone else written it for her in Farsi and has translated it into French since she is incapable of such a feat as writing a book. Khoshhal title is 'when a parrot writes a book. He reminds us of the fact that one of Maryam Rajavi's mantras is that 'my best quality is that I don't have anything from myself, I just repeat the message of Massoud'. Yeah, like a parrot.
Soltani specifically reminds Maryam Rajavi, whose book is about women's rights, that she has forgotten to mention how they killed Mehri Moussavi, because she refused to join with the Freedom dance and dancing naked in front of the Rajavis, Soltani also calls to mind Mahsumeh Gheibipour and many others whose graves can now be found in the cemetery at Camp Ashraf.
++ Nasrin Ebrahimi headed a meeting in Geneva, Switzerland this week to announce a new association. The website is www.Iran-Setarehgan.com
++ Many articles have been asking the supporters of the MEK in the US and EU to use their position of influence to stop Rajavi from keeping the hostages in Camp Liberty and Camp Ashraf. They acknowledge that lobbyists want to take their money and do their work to promote the MEK in the West but are in a position to help get these people freed.
++ Shir Ahmadi Rouz Rokh has escaped from Camp Liberty. Nejat Association issued congratulations to him and his family on his escape after 26 years of his being in the MEK.
++ Ghorban Ali Hossein Nejad writes in his blog his memories of the time of the Shah, particularly the memories he has with Dr Ali Shariati. He explains how the MEK saw Shariati as a rival and instead of pursuing their own work they attacked him instead.
++ Iran Interlink published news of two MEK fighters killed in Syria after they went there from Sweden and Denmark and say it is vital to establish the true identities of any MEK before they are transferred from Iraq to third countries.
++ Several articles criticise the Rajavis and question why so many people are dying inside the camp and not allowed to go to hospital.
++ Mohammad Razaghi in Paris challenges Rajavi directly in his weblog: 'why is it that when we were in Ashraf and later in TIPF your wives, specifically Zohreh Akhiani, could be taken to US army hospitals by US helicopters for simply having flu, but Reza Nasiri had to die this week of kidney problems because he was denied dialysis treatment?' The MEK blamed the UN for his death but Razaghi remembers that right up to the time he became their so-called martyr and was used for propaganda purposes, they would humiliate him every day for not being able to do things. Razaghi remembers that Mahvash Sepheri used to tell everyone in the meetings (neshats) that 'this guy is taking energy from us instead of giving and now expects us to cook special food for him as well!' He rebukes Maryam Rajavi for spending millions of Euros in Paris gathering lobbyists and posing in clothes for cameras, but couldn't send even a dollar for a sick member to get medicine.
++ Iran's Fars News reports from Arabic papers that Qatar and Saudi Arabia have been directed by the Americans to use the MEK alongside other activities to meddle in Iran's upcoming elections.
++ National Iranian American Council (NIAC) denounces Congressman Dana Rohrabacher's efforts to introduce a new resolution to promote ethnic separatism in Iran as a means to destabilize the country. Rohrabacher is also one of the top supporters of the MEK, and detractor of the Green Movement. He was a major driver of the effort to remove the Mojahedin from the [US] terror list, while acknowledging their use of violence to achieve political goals.
++ Reuters – Germany will exercise great care in correctly determining the identity of any MEK who come to the country as refugees. Their refugee status will depend on their already having former residency or other links with the country.