++ On 16th May, a delegation from Faryad-e Azadi (Cry of Freedom) Association participated in a conference of journalists in the French Senate. The head of the delegation, Jafaar Ebrahimi, explained who the Mojahedin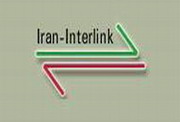 Khalq are and described the current situation of the two camps – Ashraf and Liberty – in Iraq.
++ The transfer of 14 residents of Camp Liberty to Albania as refugees was not only welcomed by the US, EU UN and Iraq, but was widely welcomed by the campaigning families and the ex-members. Many articles were published celebrating this as the beginning of the dismantlement of Camp Liberty.
++ The MEK remained silent about Albania until two days ago and many people have given their analysis as to why this was the case: either Rajavi has given up and had to let these 14 people go, or he has sent the sick and needy to get rid of them, or he has sent 14 loyal members to prepare the ground to establish the cult in Albania. A few days ago the names of the fourteen individuals were announced on ex-member websites. The NCRI quickly issued a statement condemning Al Maliki, Martin Kobler and Iran for working together against the MEK, claiming that Iraq and the UN have passed the names of the 14 to Iran's intelligence services and they have published them to endanger the lives of their families. This was met by derision among ex-member sites which asked why would Iran publish the names to endanger the families when they could do such a thing behind closed doors if this was the intention. They pointed out that Rajavi's real fear is the people coming to Europe and exposing human rights abuses.
A few hours after the NCRI statement, several ex-members sites and Facebook accounts took responsibility for publishing the 14 names. Their information came from two former MEK members in Germany who had previously been in Albania. They were contacted by the 14 soon after they arrived in Tirana. According to the ex-members, 13 people have been identified as from Rajavi's 'third solution' which means they have not accepted to sign allegiance to Rajavi and had been kept in Camp Liberty as 'non-MEK under surveillance' under Rajavi's terms of "don't leave, we'll send you out ourselves" which he started in Camp Ashraf. The 14th person is a 70 year old, very sick, man.
++ The saga of Iraj Mesdaghi is ongoing. Massoud Rajavi has now lined up the more distant NCRI members to one by one swear at him and take sides with the MEK and to denounce him as an 'agent of the Iranian regime'. Ebrahim Khodabandeh wrote a short article saying he read the whole of Mesdaghi's 'book' and as he knew him from before, his is a character of very logical thinking. But although he welcomes the activation of Mesdaghi's critical mind, he asks him to go deeper and see why he hoping for critical dialogue with the head of a cult. Khodabandeh says 'if you still have any doubt that this is an organisation which cannot be reasoned with, if you still don't see that Rajavi, with all his past, has no limit to what he will do, if you still think Rajavi is a normal person, then of course you will deal with him like this'. Khodabandeh concludes that what Rajavi wants, whether people are for or against him, is that they accept him as a normal person, anything except as head of a cult. Medsdaghi and others need to get beyond this point and see Rajavi for what he really is.
++ Letters have been written to the UN and elsewhere about a specific person called Farideh Araki. She is one of the paid MEK supporters and has started a campaign in English language demanding that the MEK be kept in Iraq and not expelled. She is an addition to the MEK's other lobbyists but is introducing herself as part of the 'opposition to Iran' and pretending not to be with the MEK. Many articles refer to her financial problems and how the MEK have exploited this. The MEK have allocated a large budget per month to pay her travel expenses in western countries. Araki is constantly on the move, going to New York to lobby the UN, going around Europe and Scandinavia, etc.
++ Mehdi Khoshhal finished the last part of his article 'the book that was never written'. This refers to the book allegedly written by Maryam Rajavi, and talks about what should have been said rather than what she has said.
++ As for the election and Rajavi's declaration for Rafsanjani, after the internal backlash which we wrote about in last digest in which members asked 'who should we vote for?', the MEK has damped the issue down in the hope everyone will forget about this gaffe.
++ Rajavi has announced a rally in Paris on 22 June to celebrate the anniversary of the start of armed stuggle. The MEK is vigorously recruiting attendees from refugee camps with the promise of a three day holiday with flight and hotel paid in exchange for a few hours attendance at the rally. According to some refugees, this year the MEK tell Afghanis that 'on top of the pay, by attending this meeting you will be siding with the western backed MEK therefore you will be separated from Al Qaida, etc in Afghanistan and therefore the security services will look favourably on you because they back us'. To Iraqis the MEK have been saying that 'by coming to our meeting it is possible to take pictures with prominent people like John Bolton and Patrick Kennedy which will put you in a safe place in the Iraqi community and show how near you are to the Americans'. They even take pictures of Maryam Rajavi's photos meeting with ex-officials of Germany in Berlin to the camp and say to refugees in Germany that 'these people will attend and if you take a picture and put it in your file you will definitely get your refugee status'. To distant supporters they have said that 'if you do not participate in this event it is obvious you are on side of Iraj Mesdaghi and the agents of Iran'. According to other sources they have also gone on to hire acting extras as they normally do.
++ This week Al Maleki and Martin Kobler had a meeting in Baghdad to discuss the next steps to dismantle Camp Liberty and expel the MEK from Iraq.
++ The Iranian news agency Fars News reported that the MEK have been "hatching different plots to prepare their members to infiltrate Iranian borders to create tension during the election time in June…" because, "the MKO ringleaders, believe that killing people will increase the differences and radicalizes the Iranian society on the threshold of the June 14 presidential election".
Iran Interlink Weekly Digest – Friday May 24, 2013