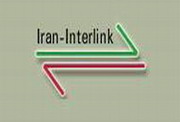 ++ The Mojahedin Khalq likes to pose to an English speaking audience as a political opposition group, but even a cursory glance into its murky Farsi world reveals the cultic quagmire which more accurately reflects its actual state. One of the major problems for the MEK are its numerous critics. These include what we call 'internal critics' who are still enthralled by the MEK but believe they are capable of constructive criticism of the organisation, its leadership and its policies. Several Farsi outlets reported on an appearance by internal MEK critic Iraj Mesdaghi on the Youtubed TV programme Andishe. In answer to his critics Mesdaghi declares "not only do I not regret being with the MEK, but I am proud that I have been and still am a supporter of the MEK." In response, some people wrote open letters and comments criticising Mesdaghi for supporting a plethora of crimes from the past three decades. They question whether Mesdaghi really is criticising the MEK or in fact working for them to annoy the ex-members.
Iran Interlink as usual published these items with the sources in the Persian section. After a week, Mesdaghi suddenly responded to this on his website (affiliated to the MEK) by swearing at Iran Interlink and specifically saying that this is the website of the Intelligence services of Iran and claiming that Massoud Khodabandeh has planned all the things he has said himself in coordination with the people in Tehran and that they have made a plan to attack me because I write about thirty years ago when I was in prison in Iran. Iran Interlink published the whole of Mesdaghi's writing as an example of how Mesdaghi answers his critics. After that several people both overtly and indirectly criticised Iran Interlink for even engaging with him as he is notorious for being 'mentally disturbed' and because he has 'nothing better to do than swear at everyone and everything under the sun because he believes he is better than he really is'. Massoud Khodabandeh copied the attacks Mesdaghi used against him on his Facebook with this explanation: the point that every now and then he attacks me for any old reason is because he thinks that if he attacks me he will be attacked less by the Rajavis – which shows he doesn't know Massoud Rajavi at all. He doesn't know that contrary to what he believes about himself he is a very weak person and is so afraid of Rajavi that he tries to placate him by attacking me. I pray that all those internal critics who still think there is a chance to stay inside the MEK and criticise Rajavi will one day wake up and join the real world.
++ When Hadi Ta'ali, who was just over sixty years old, died this week in Tirana, Maryam Rajavi was quick to claim him as her martyr and the 'best of the best', blaming the Iraqi government and the UN for his death because of lack of medical attention. Each of the authorities in Iraq have repeatedly made it clear that it is the MEK leaders there who don't allow their critics to have medicine. Over this week at least twenty ex members have written to say that they knew him and that everyone inside the MEK also knows that Ta'ali was actually held captive there and had at various times been taken to the MEK court and subjected to beating and imprisonment. These writers express profound contempt for Maryam Rajavi's opportunism; after killing him she claims him as her martyr.
++ A two part programme made by BBC Farsi has attracted controversy through its mention of the MEK. Some of the stories featured people who have been in prison in Iran. One of guests was ex member Saeid Shahsavandi. This prompted the MEK to again start attacking the BBC; labelling it "Ayatolllah BBC". However, another such person is Saleh Kohhansal who is still in prison in Iran. The MEK claim he belongs to them and has published a letter supposedly from him against the BBC. The letter, written with the typical nervous MEK language of hatred, swears at everyone and praises Rajavi, has prompted reactions from internal critics as well as ex members saying that Maryam Rajavi is clearly trying to get him killed, but the point is that no one believes this letter comes from him unless you believe that a prisoner in Iran has access to satellite TV to watch BBC Farsi (satellites are illegal for ordinary citizens), and that he is free to not only write a letter swearing at the highest people in Iran and accuse them of anything he likes, but nobody even stops him sending it. Ironically they point out that nobody inside the MEK can watch satellite and for even getting close to insulting Rajavi you will, as a minimum, be severely beaten up if in Europe and if in Iraq then God help you.
++ The UN has reached an agreement with the MEK to send 203 Camp Liberty residents to Albania. This number is broken up into a group of fifteen or sixteen every week. The individuals in the first two groups have been named by Haghighat Association so that families know their loved ones are in Tirana. The new arrivals have said that the reason only fifteen per week has been negotiated by the MEK is because with this agreement we are seeing the end of Camp Liberty and the MEK sees this clearly as well. Rajavi is afraid that if a larger number come they will all revolt. The MEK is rapidly trying to buy properties in Tirana to disperse these people quietly so it will not look as though they have left all at once.
In English:
++ AlMuraqib alIraqia, Baghdad refers to the testimony of a former member of the MKO, Gorban Ali Hussein Nejad who served as the Arabic interpreter of the group leader, Massoud Rajavi, to expose financial corruption among some political parties in Iraq in relation to the Mojahedin Khalq.
++ Nejat Society in Tehran published an interview with cult expert Ebrahim Khodabandeh in which he describes how the Mojahedin Khalq used deception and psychological manipulation to get him to tell lies to further the cult leader's agenda.
++ Ali Gharib writes in Lobelog about 'UANI, Joe Lieberman and the MEK (Mojahedin Khalq)'.
 August 14, 2015