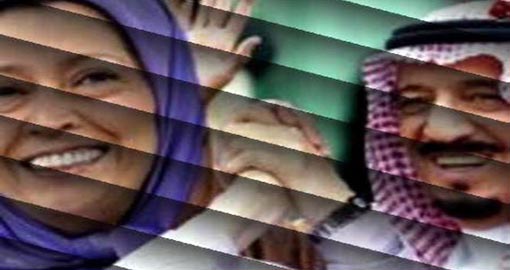 Iran's FM Spokesman Bahram Ghasemi said Mon. that Nojeh airbase in Hamedan is no longer in use by Russian fighter jets and the cooperation has come to an end for the time being.
Bahram Ghasemi in his first press conference as Iran's Foreign Ministry Spokesman discussed the issue on Iran's providing of an airbase to Russia whence Russian fighter jets would take off to target and destroy ISIL strongholds in Syria, adding "we had signed no agreement with Russia on this cooperation and our relations are strategic. What matters the most to us and our people is security and we will spare no efforts in securing the country in whatever way possible."
Ghasemi went on to add, "we have had an understanding with the Russian side on fighting terrorism wherein we agreed to take certain joint measures against terrorists. The Russians' recent move took place with Moscow's prior request and Tehran's confirmation so that they could use our airspace to target terrorists in Syria."
About Turkish President Erdogan's visit to Tehran, he said "no exact date has been defined yet, but we will inform the public as soon as a date for President Erdogan's visit is decided."
He went on to add, "talks between Iran and Turkey will continue on various levels and in all political, parliamentary, and economic dimensions. We are making efforts to expand our bilateral and regional cooperation with Turkey."
Ghasemi further stressed that there is no insistence on Iran's part to persuade Turkey to change its positions in regard to Syria; "we will never impose our views on others, the same way that others cannot impose their views on us. We will only declare our own positions and may reach some common grounds with other countries during negotiations."
About the upcoming visit of the head of MEK, Mujahedeen-e-Khalq, an anti-Iran terrorist group exiled in France and Iraq, Maryam Rajavi, to Saudi Arabia, he called Saudi officials to take rational and wise measures since stability and security of the region would also benefit the Arab kingdom.
In regard to Iran-UK relations, he said "one of the objectives of the Foreign Ministry is to normalize its relations with the countries that we have no problems with."
He went on to add, "embassies in Tehran and London are active at the level of Charge d'affaires, and there is the possibility to improve the relations to the level of ambassadors and we are hoping that it will happen in the future."
He also clarified certain confusions about two cases regarding foreign diplomats in Iran. In regard to the two European diplomats that had faced some problems in one of the western provinces in the country, he said no offense has been made and that the diplomats have travelled there with prior notice and legal permit.
About the news on the arrest of Japanese ambassador, he said "I do not confirm the arrest. I am informed that a misunderstanding had taken place since the Japanese ambassador to Tehran had not been carrying his identification card and was therefore questioned."
_________________________________________________________
4 terrorist groups annihilated overseas: IRGC
TEHRAN, Aug. 22 (MNA) – Commander of IRGC's Quds base has announced they have destroyed four anti-Iran groups of terrorists outside Iran.
Major General Mohammad Marani made the remarks in a joint meeting with officials of anti-drug organizations from five provinces in southern and eastern Iran and asserted that "IRGC pursues security in all areas and in issues such as human trafficking, smuggling, and anti-Iran and terrorist groups which are conducted out of borders, we carry out missions overseas with necessary coordinations."
Gen. Marani described missions in current year as successful and dubbed the fight against anti-Revolution groups trying to infiltrate through eastern borders among most important efforts.
He further elaborated on the terrorist groups which have been destroyed overseas; "one of the groups was known as 'Furqan Vasl' led by Amanallah Raeisi and was trying to enter the country to carry out terrorist attacks in central parts of country," Marani said. "four members of the group were killed about two months ago and Amanallah Raeisi and other four members of the group were arrested with 150 kilograms of drugs."
Quds base commander in southeast Iran emphasized that borders of the Islamic Republic of Iran are under vigilant protection of security forces and that Arab intelligence services, especially from Saudi Arabia, are trying to insecure eastern borders.