Mujahedin-e Khalq members have had no contact with the outside world for the last 35 years. They have had no contact with their families. Members are held hostages within the MKO Cult camps. The whereabouts of some are even unknown to their families.
Mr. Mir Bagher Sedaghi has been seeking to find a way to visit his brother who is living at Mujahedin-e khalq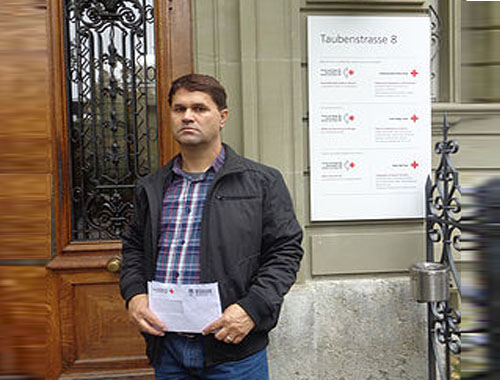 Camp in Tirana, Albania.
He perused the issue through the Red Cross office of Bern.
The Red Cross officials reported him their several months of perusing the case, last week.
Mr. Sedaghi reiterated the Red Cross report:
"More than twenty Iranian families living in Swiss have contacted us during the last year. They asked us to help them with sending their letters to their family members at MKO Camp in Tirana. We perused the subject through the Red Cross office of Tirana. The Red Cross office of Tirana sent us an email. The email reads:

" the MEK is a closed cult. They don't allow us to contact the members of the group. We couldn't contact any member of the group. We just could hand the letters to the MEK officials. However we know that the letters have not reached the members. The MEK members in Albania are not allowed to have phone, Internet or TV. They have no access to the outside world and we can do nothing for them. …"
Nejat Society reporting from Iran-Setaregan Website