Text of report under "news shadow" section headlined "Forming a terrorist organization with convergence of Monafeqin [MKO] and Rigi" published by Iranian newspaper Jaam-e Jam on 26 January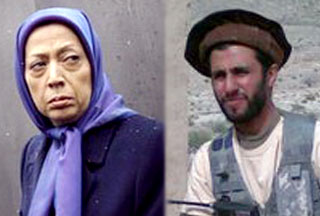 In continuation with Monafeqin [Mojahedin-e-Khalq Organization] terrorist group's support to Abdolmalek Rigi and the terrorist organization active under his group as National Resistance Movement, several meetings were held for mutual support and co-operations in Karachi and Islamabad. A number of MKO commanders and Abdolmalek Rigi himself participated in these meetings.
In these meetings, it was agreed to form a new group called the Iran Mojahedin Armed Forces [Niruha-ye Mosalleh Mojahedin-e Iran] with the help of Rigi's terrorist group and the MKO, the Jahan News quoted the informed sources as reporting.
Meanwhile, there were reports from Pakistan that some Iraq-expelled MKO elements by contacting the absconding, bandits and anti-system groups in Pakistani regions, particularly in Karachi and Islamabad, are in pursuit of attracting forces [manpower] to form a new armed organization that may likely lead to the creation of this organization.
Similarly, following the occurrence of the recent street unrests in Iran and Monafeqin's announcement of their readiness to launch operations in the country, the American forces in Iraq have taken fresh initiatives for providing training to some Monafeqin forces in different fields.