The website of MKO has admitted that members of the terrorist organization had a hand in recent riots in Tehran.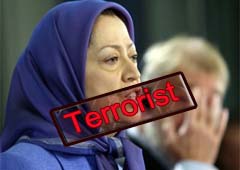 The MKO mastermind, Maryam Rajavi admitted that her group had sent several teams to Tehran to stir a turmoil in the capital.
Meanwhile, the European Union recently wrote off the MKO from its terror list, in a move denounced by many analysts as bias and double approach.
The MKO has been involved in scores of assassination bids in the early Islamic Republic.