Terror Group Swears It's Changed Its Ways. Scouts' Honor
WASHINGTON-The People's Mujahidin is sick and tired of being called a terrorist organization by the U.S. government. So leaders of the terrorist group settled on a uniquely American strategy for handling this problem: They sued.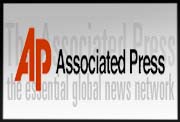 Yes, the group has done its share of assassinations, bombings, embassy attacks and killings of U.S. troops. But that was long ago, and now the People's Mujaheddin wants to let bygones be bygones. It says it has devoted itself to democracy and nonviolence, and it would like very much to be taken off the State Department's list of international terrorist groups.
Friends of the People's Mujaheddin Organization of Iran-a k a MEK, a k a Mujaheddin-e Khalq, a k a National Liberation Army of Iran, a k a National Council of Resistance, a k a Organization of the People's Holy Warriors-assembled Tuesday at the U.S. courthouse here to hear Andrew Frey of the firm Mayer Brown plead their case.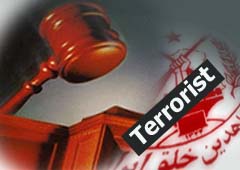 "Today's PMOI is unique among foreign terrorist organizations," the lawyer told a three-judge appellate panel. "The organization has foresworn violence. We walk the walk. There have been no terrorist acts by PMOI for eight years."
But couldn't the attacks resume? "The fact that terrorist activities are bad if they happen could be said of the Girl Scouts," Frey reasoned.
The People's Mujaheddin as Girl Scouts. Only in America.
People's Mujaheddin fighters were old-school terrorists who once battled the shah of Iran. They then went to Iraq and, with Saddam Hussein's help, attacked the ayatollahs. They allegedly killed hundreds of people, but now they call themselves a nonviolent Iranian opposition movement. About 3,400 of them and their family members still live at Camp Ashraf in Iraq-and they have plenty of friends in the United States, including former Rep. Tom Tancredo, R-Colo., who watched Tuesday's proceedings from the front row.
The government's lawyer, Douglas Letter, wasn't about to negotiate with "an organization that for at least 30 years has been involved in terrorism, violence, assassination, et cetera."
He admitted the public record was not sufficient to demonstrate that the group still poses a threat, but he said "it was the classified material" that made it clear that the group still deserves its terrorist listing.
Here the People's Mjuaheddin has a problem: The group is allowed to respond to the classified evidence but is not allowed to see it. "Due process," Letter explained, "is a flexible concept."..
But if the proceedings seemed stacked against the People's Mujaheddin, consider this: How many other countries would allow a terrorist organization to sue the government for name-calling?
In a bonus for the group, it had its day in court on the same day a grand jury in the very same courthouse was hearing from two hairstylists about their conversations with Tareq and Michaele Salahi, the White House state dinner crashers. A bank of television cameras stood sentry outside the courthouse-not for the terrorists, but for the stylists, who arrived in a Hummer limousine.
An overflow crowd was in the courtroom, where some men standing in the back passed notes in what looked to be Farsi. The clerk called up case 09-1059, <I>(ital) People's Mujaheddin Organization of Iran v. U.S. Department of State, et al</I> . (end ital) She struggled with the pronunciation, starting with "People's Mooha" before correcting herself.
Frey assured the judges that his client "rejects the sharia," or Islamic law, and renounced its Marxist past. He said the group is "totally committed" to a democratic and secular Iran.
Judge Karen Henderson asked if the lawyer could provide "affirmative evidence that supporters who may be anywhere in the world have foresworn violence."
"I can't speak to individual members," Frey admitted.
Frey was asked about the accusation that the group was behind plans for bombing in Baghdad. "That kind of thing does not constitute substantial evidence," he replied. And the accusation that the group was training women to be suicide bombers? "Utterly implausible," he said.
"We've got eight years, I believe, of a clean record," he pleaded, citing such "powerful evidence" as the "disbanding of the National Liberation Army."
Maybe so, but it will probably take more than a lawsuit to solve their image problem. In the hours before Tuesday's hearing in Washington, a bomb went off in Tehran, killing a nuclear scientist. Iranian authorities, naturally, blamed the United States, Israel-and the People's Mujaheddin.
Dana Milbank