Anne Singleton from Iran-Interlink visited Camp New Iraq (Formerly Ashraf) in the wake of violent clashes between MEK loyalists and Iraqi security forces. The Iraqi commander in charge of the camp showed some of the pre-manufactured missiles used by the MEK as they attacked Iraqi soldiers at the base.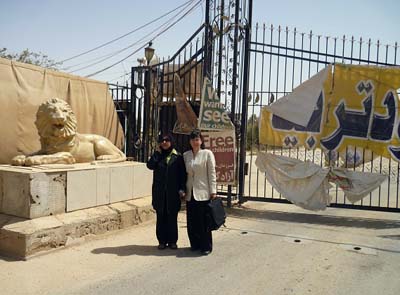 It is thought that up to 200 MEK members loyal to Massoud Rajavi took part in the violence. It is not known how many of the 3400 residents at the camp continue as members of the terrorist group.
Human Rights organisations have called for an independent investigation into events at the camp.
Singleton visited the camp at the start of a week of meetings with Iraqi officials to demand that the organisational infrastructure of the group be dismantled, and that the leaders are prosecuted under Iraqi and international law. The remaining residents should be enabled to determine their own futures without pressure from the MEK leaders. Their families should be involved to help in this process. Over 1000 Camp New Iraq (Formerly Ashraf) residents have residency or citizenship rights in Europe and North America. The embassies of these countries can facilitate their return.
Detailed reports will follow soon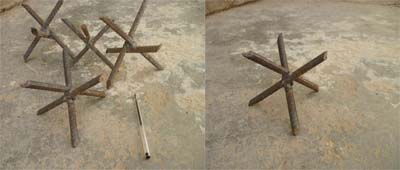 Large metal missiles pre-manufactured by MEK in readiness for violent clashes with Iraqi military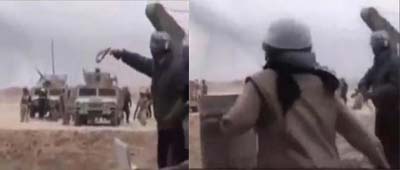 MEK used different coloured headgear to coordinate place and timing of pre-planned actions
Small metal missiles catapulted at soldiers and observers from inside the camp by Rajavi loyalists