Washington to remove their favourite terror group Mojahedin Khalq from U.S. list of foes
Taken Question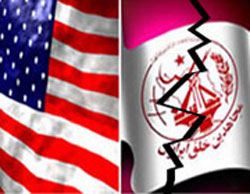 Office of the Spokesperson
Washington, DC
June 1, 2012
QUESTION: Do we have a reaction to the Appeals Court ruling on the Mujahadin-e Khalq (MEK)?
ANSWER: We continue to review the MEK's designation as a Foreign Terrorist Organization (FTO) in accordance with the D.C. Circuit's July 2010 decision and applicable law. Our review includes all relevant materials, including extensive materials provided by counsel to the MEK. At the conclusion of the review, the Secretary will make a decision regarding the designation.
As the Secretary has stated previously, given the ongoing efforts to relocate the residents of Camp Ashraf to Camp Hurriya, MEK cooperation in the successful and peaceful closure of Camp Ashraf, the MEK's main paramilitary base, will be a key factor in her decision regarding the MEK's FTO status.
We are in receipt of the D.C. Circuit's June 1, 2012 opinion and are currently reviewing it.
The State Department intends to comply with the Court's opinion.