History includes assassinations, breaking oil embargo
Editor's Note: The following report is excerpted from Joseph Farah's G2 Bulletin, the premium
online newsletter published by the founder of WND.
WASHINGTON – There are increasing indications that the anti-Iranian Mujahedin-e-Khalq Organization, known as the MEK or MKO, is working with al-Qaida to topple the U.S.-backed Iraqi government, even though it seeks to be removed from the U.S. State Department's terror list,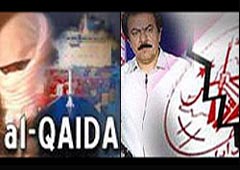 according to a report in Joseph Farah's G2 Bulletin.
An MKO defector said the group is collaborating with leaders of Iraq's dissident groups as well as al-Qaida.
While the MEK has been involved in various assassinations, it has mounted a major campaign in the United States to have its name removed from the State Department's terror list.
In addition to the U.S., other Western countries also regard the MEK as a terror entity.
Ali Hosseinnejad, who recently defected from the MEK and surrendered to Iraqi military forces, said the MKO leadership wants to topple the Iraqi government of Nouri al-Maliki, who is Shiite and sympathetic to Iran.
In addition to continuing ties with the Sunni al-Qaida terrorist group, Hosseinnejad said the MEK is working with remnants of the regime of ousted President Saddam Hussein, who also was Sunni.
The MEK is against the Iranian regime and had worked closely with the security services of the Hussein government against Iran. It still seeks the overthrow of the clerics in Tehran.
Hosseinnejad also has revealed that the MEK earned significant income by smuggling and selling Iraqi oil when the country was under an international oil embargo during Saddam's regime.
WorldNetDaily