Mujahedin Khalq bad history hinders the processes of its members' resettlement, ISNA quoted Le Soir Newspaper.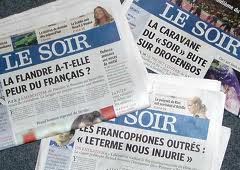 Le Soir, the French language Belgian Newspaper in a report wrote that the Belgium has informed the UN secretary General on the countries' decision to accept 200 members of the MKO on the condition of their detachment from political activities.
However the foreign Ministers of Belgium, Netherlands, Sweden, Denmark and Finland ; during a meeting held two weeks ago have decided not to grant asylum to the members of MKO based on the current provisions.
Le Soir also urged the United States to make more effort to move MKO members from Iraq and locate places for their resettlement in US.
Translated by Nejat Society