Rajavi: Camp Ashraf Safer than Albania!!!!!
An Iranian opposition group on Saturday turned down Albania's offer of asylum to 210 of its members who are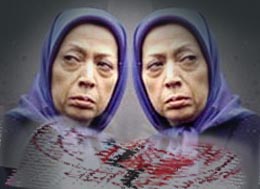 living at a former U.S. military base near Baghdad.
Albanian Prime Minister Sali Berisha made the offer after meeting with U.S. Deputy Assistant Secretary of State Barbara Leaf, U.N. envoy in Iraq Martin Kobler, and other officials. He said the offer of asylum for the Mujahedeen-e-Khalq members was made for "humanitarian reasons."
"We really appreciate the Tirana government's helping hand," Shahin Gobadi of the National Council of Resistance of Iran told The Associated Press from Paris in an interview conducted by telephone and e-mail.
Gobadi said the group, which oversees the Mujahedeen-e-Khalq, could not accept an offer of asylum for only a small portion of the group. The U.N. says more than 3,000 MEK members live at the former U.S. base.
Iraq's government is eager to have Mujahedeen-e-Khalq out of the country. The group opposes Iran's clerical regime and carried out assassinations and bombings in Iran until renouncing violence in 2001. It fought in the 1980s alongside Saddam Hussein's forces in the Iran-Iraq war.
The refugee camp is located on a former American military base known as Camp Liberty. It is meant to be a temporary way station while the United Nations works to relocate the exiles abroad.
MEK members reluctantly began moving to Camp Liberty last year. They previously lived in a compound known as Camp Ashraf in northeastern Iraq. It was twice raided by Iraqi security forces, leaving more than three dozen people dead.
Their move to the new camp has not guaranteed their security. A strike at the camp with rockets and mortar shells on Feb. 9 left 8 dead and about 100 injured.
Two weeks later the head of a new Shiite militant group in Iraq threatened to carry out more attacks against the camp.
"The idea that Liberty residents refuse leaving Iraq is a lie that (U.N. envoy) Kobler propagates," said Gobadi. "Quite the contrary, the Iranian resistance has done its utmost in the past two years to find host countries for former Ashraf residents."
He said that camp residents had contacted Tirana and had guaranteed that the Iranian resistance would bear all costs regarding relocation and sought to increase the number of people offered asylum.
"Following the February 9 rocket attack on Camp Liberty and in light of the fact that all the Camp Liberty residents are in danger of similar attacks, transferring small groups of Liberty residents outside of Iraq would simply increase the danger for the majority who would stay behind," Gobadi said in an e-mail
Gobadi said there are two options: "The first option is the immediate, even temporary transfer of all the residents to the U.S. or to a European country and permanent resettlement from there or the return of all of the residents to Camp Ashraf and the continuation of resettlement process from Ashraf, including transfer to Albania from Ashraf."
By Llazar Semini ,