"Give Diplomacy a Chance" was the title of a call circulated on Capitol Hill to sign a Letter to Barack Obama. The letter opposing new Iran sanctions legislation while talks underway was drafted by U.S.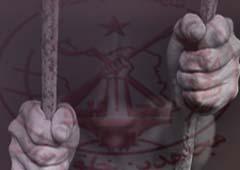 Reps. Lloyd Doggett and David Price have garnered the bipartisan support of over 100 members of House of Representatives. [1]
"At present, however, we believe that Congress must give diplomacy a chance. A bill or resolution that risks fracturing our international coalition or, worse yet, undermining our credibility in future negotiations and jeopardizing hard-won progress toward a verifiable final agreement, must be avoided." said the letter sent to President Obama on Wednesday February12. [2]
The letter is bad news for the Mujahedin Khalq Organization who spent substantial sums of cash to rent paid advocates to organize a pressure campaign aimed at waging war against Iran and curtailing U.S. diplomatic efforts to resolve the Iranian nuclear dispute.
The pro-diplomacy campaign came out when the White House criticized the sanctions supporters and promised to veto any bills calling for new sanctions since they clearly violate the interim P5+1 agreement.
"If certain members of Congress want the United States to take military action, they should be up front with the American public and say so," Bernadette Meehan, National Security Council spokeswoman, said in a statement.[3]
The MKO warmongering apparatus which is after violent regime change in Iran and works hard to push war against Iran got disappointed once more as AIPAC which for months had been lobbying lawmakers hard to push the Iran sanctions bill reversed course on the issue and retreated in the face of resistance from the White House and key Democratic Lawmakers.
Nonetheless serving as puppet of the Israeli regime and becoming tool of Israel and American Neo-Conservatives in launching acts of espionage and violence directed at Iran and unabashedly betraying their own nation — along with their deep pockets- brought nothing good for the group.
Nuclear talks between Iran and world powers move to the next level Tuesday with negotiators due to begin work on transforming an interim deal into an ambitious lasting accord.
MKO lost their old strategic Camp Ashraf. Nobody took serious their show of hunger strike – which the Cult leaders forced members to hold under the pretext of saving 7 allegedly missing Camp Ashraf residents after the September Camp Ashraf clashes – and the Cult leaders pressed to order its end allegedly because of a Spanish court's ruling against the Iraqi Prime Minister's Advisor. Iraq is serious in expelling them from the country. No country is willing to let in 3000+ former terrorists. The West prefers not to derail diplomacy with Iran engaging with a trivial terrorist Cult. Neither paid advocates, nor offering themselves as mercenaries of the Iranian nation enemies work anymore.
The MEK has no way to win or better to say to survive. The domino of MEK failures is continuing and the countdown for the group's complete collapse has started.
By: A.Sepinoud
References:
[1]Algemeiner, Closed-Door Deals May Undermine Iran Sanctions Effort, February 12, 2014
[2] Win Without War, Over 100 Members of Congress Call for Diplomacy with Iran, February12, 2014
[3] Brown, Hayes, White House Challenges Congress: 'Be Up Front With The American Public' On War With Iran, Think Progress, January10, 2014