A senior Iranian official has questioned the United States' honesty in claiming that it intends to combat terrorism, citing Washington's record of supporting terrorist groups.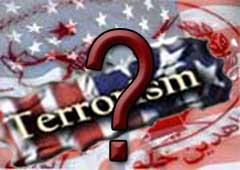 In a meeting with Iraqi Oil Minister Adel Abdul-Mehdi in Tehran on Wednesday, Secretary of Iran's Supreme National Security Council Ali Shamkhani pointed to the US's support for the terrorist Mujahedin-e Khalq Organization (MKO) and former Iraqi dictator Saddam Hussein during the Iraqi imposed war on Iran in the 1980s, saying, "The intention of this country (the US) in its claim to fight terrorism is suspicious and untrustworthy."
The MKO is listed as a terrorist organization by much of the international community and has committed numerous terrorist acts against Iranians and Iraqis.
Out of the nearly 17,000 Iranians killed in terrorist attacks since the victory of the 1979 Islamic Revolution, 12,000 have fallen victim to the acts of terror carried out by the MKO.
Elsewhere in his remarks, Shamkhani termed unity and solidarity among Iraqi people, officials, armed forces and religious clerics as the main contributing factor which will help the nation overcome the terrorist groups currently wreaking havoc on the country.
Iraq has faced brutal violence by the ISIL across the country's north and west since early June. The ISIL terrorists have threatened all communities, including Shias, Sunnis, Kurds, Christians and Izadi Kurds, during their advances in Iraq.
The Iranian official expressed the Islamic Republic's support for the Iraqi nation and government, calling for the further expansion of all-out ties between the two countries.
"As in the past, the Islamic republic of Iran will stand by Iraq and strive to enhance its strategic relations in favor of regional security and stability," he said.
The Iraqi minister, for his part, praised Iran's support for Iraq in its fight against terrorism, saying that different Iraqi parties and groups are willing to forge closer cooperation with the Islamic Republic.
Pointing to both countries' great economic potential, Abdul-Mehdi called for the promotion of Tehran-Baghdad cooperation in the energy sector.