A former member of terrorist group Mojahedin-e Khalq Organization (MKO) said on Monday financial sponsors of both terrorist groups, the MKO and Daesh are the same.
Ebrahim Khodabandeh said that if the Iranian people had not resisted to the MKO, which receives its financial support from the same source as Daesh, and the Iranian intelligence officers and security forces were not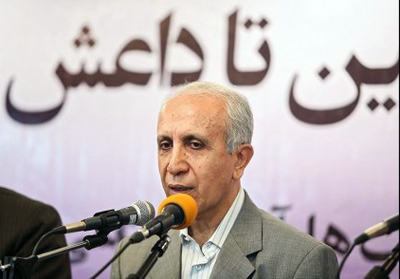 mighty enough, Iran's western provinces were the scene of similar events what happened in Syria and Iraq.
Speaking in a panel discussion titled 'From the MKO to Daesh' at Iran Press and Cultural Institute, the former MKO member said that such clans as the two brainwash their supporters and destroy their sound reasoning capability.
He said that the other similarity between the MKO and Daesh is that they both take advantage of religious beliefs of the people aimed at securing their horrendous hegemony.
Meanwhile, Khodamabdeh ridiculed the terrorist MKO group's anti-imperialist slogans and that they were the one and only one such group in Iran, accusing the Islamic Republic that it will eventually roll to the Imperialists camp.
'The heads of the terrorist MKO groupe in Paris hold meetings with the most brutal branches of imperialists, ignoring all their initial anti-imperialist slogans,' he said.
He said that the similarity of MKO and Daesh in this regard is that the latter publicized Shiaphobia to attract the fanatic Sunni people and then they control their minds and isolate them.