Iranian exile Ali Safavi, who previously enjoyed infamy as a commander in Saddam's private army – the terrorist Mojahedin Khalq (MEK) – and who is wanted in Iraq on charges of torture and murder, has now emerged as a 'human rights' blogger in the normally conservative Financial Times.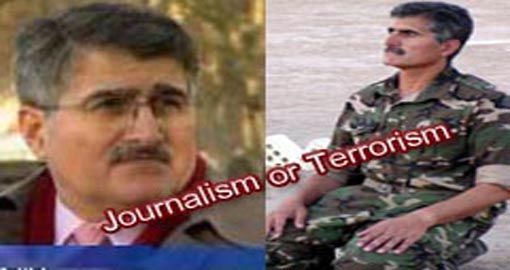 Safavi's personal blog has been reinvented as propaganda for the MEK by publishing it as article for its National Council of Resistance of Iran website – which curiously has no Farsi language on it whatsoever. This is the site the MEK uses when it wants to disguise its violent beliefs for Western audiences, posing instead as a political, now human rights, organisation.
When the MEK's main benefactor Saddam Hussein was removed from power in 2003, its leader Massoud Rajavi became a fugitive whose whereabouts are unknown. His wife, Maryam Rajavi claimed refugee status in Paris along with her former husband Mehdi Abrishamchi. Commander Safavi came along with them. They were quickly arrested on terrorism charges and are still under investigation. The rest of the organisation were left at the mercy of vengeful Iraqis who regard them as part of Saddam's repressive apparatus – his own private army – responsible for the deaths of 25,000 Iraqi civilians.
While the FT is free to publish a variety of views on Iran, the editors should be aware of the hypocrisy of this particular writer. The MEK is reviled by Iranians both inside and outside the country. (The MEK doesn't even try to pretend the NCRI represents any Iranian constituency and therefore doesn't need any Farsi on its website.) A blog by anyone associated with the MEK will certainly not enhance the reputation of the Financial Times, rather it will provoke contempt among right minded Iranians and negatively impact the already difficult work of genuine opposition groups who are advocating for their people.