Often sitting by the phone, she waits to hear the voice of her dear son, Firooz.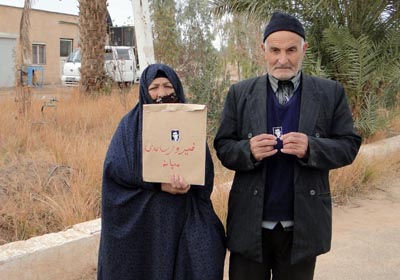 Whenever my phone rings, I hope its Firooz calling me, she says.
Mrs. Saedi is the mother of Firooz who was entrapped by the Mujahedin-e Khalq Cult several decades ago.
We have several times went in front of MKO Camps in Iraq to meet Firooz, but Rajavi denied our visit, says Mrs. Saedi. Her eyes brim with tears when she talks about her son.
"Though, Rajavis cruelty against me and my son is not forgivable, still I don't care. I just wish to see my son once more. I wish to hug him again and then I can die favorably."