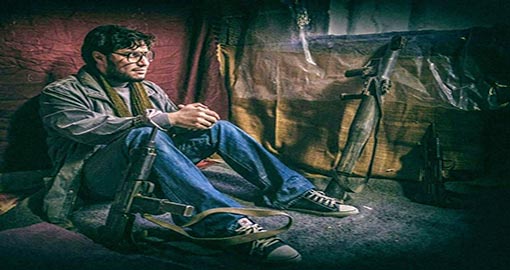 TEHRAN – A film recollecting the wave of assassinations and bombings by Mojahedin-e-Khalq Organization in Iran in the early 1980s was screened at the 35th Fajr Film Festival on Thursday.
The film titled "The Midday Event" has received public acclaim at the event as it is among the people's top 10 favorites.
The organizers of the festival arranged additional screenings for the film by popular demand.
It has been directed by Mohammad-Hossein Mahdavian, whose debut film "Standing in the Dust" on Iranian commander Ahmad Motevasselian who was kidnapped by the Zionist regime in 1982 in Lebanon was named best film at the festival last year.
Speaking with the Tehran Times, producer Seyyed Mahmud Razavi said the film gives the audience a new insight into the subject.
"It is great that the film has been warmly received by people," Razavi stated, "However, we should wait until the end of the festival."
The film, which is based on a real-life story, features the MKO's activities leading to the assassinations of numerous high-ranking Iranian officials in 1981.
The MKO is an Iranian political–militant organization in exile that carried out many terrorist operations during the 1980s to overthrow the Iranian government,