Requesting Minster of Canada Public safety for immediate action
Awareness to Canadian on MKO attacks We are informed that some human rights activists were attacked by the Mojahedin-e- Khalq (MEK)-MKO_ members during a panel on Refugees and Humane Rights issues in Paris, France on Sunday June 17, 2007. We, ex-members of MEK, are not surprise by the actions to terrorize the critic but the Paris attack warning that MEK is shifting the violent from Iraq to EU cities against the political opponents.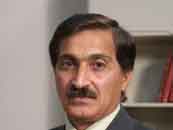 The violence action in Paris on June 17, 2007, was orchestrated by Mr. Mohammad Hayati who is a top aide to Mr. and Mrs. Rajavi, who recently left MKO Military base in Iraq , Ashraf , Mr. Mohammad Hayati was one of the top commander of National Liberation Army who are responsible for many human tragedy during Iraq and Iran war . As Canadian citizenship we are concern on the safety of our families.
We expect Canadian government fully implement the restriction against MEK as long as they have not denounced violence. MEK must stop violation of Human Rights in the organization and respect freedom of speech for their opponents. We urge Canada to take the treat of MEK against Canadian principal seriously.
Pars – Iran June 22, 2007 Press Release June 22, 2007
Canada, June 22, 2007