Some European Union members have warned against removing the Mujahedin Khalq Organization (MKO) from the bloc's list of terrorist groups.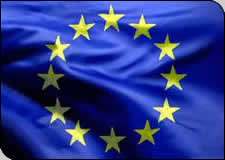 A number of EU parliamentarians, in a letter have slammed a British court decision to remove the MKO from the British terror list.
The letter adds, the MKO claims to be a democratic Iranian opposition, while it is instead a terrorist group with totalitarian ideals.
The MKO is behind a slew of assassinations and bombings inside Iran, it said, adding that the group has no public support within Iran because of their role in helping Saddam Hussein in the Iran-Iraq war.
According to Human Rights Watch report, the outlawed group puts deserters under torture and jail terms.
The MKO, whose main stronghold is in Iraq, is blacklisted by much of the international community, including the United States.
Press TV, Aug 04, 2008
http://www.presstv.ir/detail.aspx?id=65572&sectionid=351020101