Representatives of the families of thousands of Iranian victims brutally assassinated by the MKO terrorist group have visited Britain to protest about the government's decision to remove it from its proscribed list.
The relatives, led by Seyed Mohammad Javad Hasheminejad, presented reams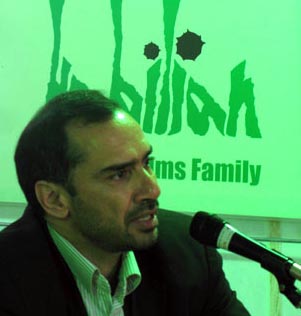 of documentary evidence of the MKO's hideous crimes to officials at the Home Office and Foreign Office as well as the Islamic Human Rights Commission during their visit.
Hasheminejad, whose father was assassinated by the MKO, said that it was "surprising" that while US and European courts were reviewing the group's terrorist label, it was still claiming responsibility for killing more innocent people.
The British government proceeded to remove the MKO from its proscribed list under the Terrorism Act 2000 in June, despite ministers publicly proclaiming that they disagreed with the decision.
"The MeK (MKO) was responsible for a series of vile acts of terrorism over a long period. They have never publicly renounced violence and only gave up their arms in the face of the overwhelming might of US forces in Iraq," Foreign Secretary David Miliband said.
The visit to London was organized by the Habilian Association for terror victims' families, which has recently compiled a comprehensive list of all the victims of more than 1,000 bombings, hand grenade and mortar attacks and assignations carried out in Iran by the MKO.
The association told IRNA that it was planning to legally challenge a London court ruling that led to the MKO being deproscribe under terms legislated by the government but which has the right to amend.
"Iranian people would consider the UK Court of Appeal's decree to remove the MKO from the list of banned organizations as an unfriendly act," it said."
"No doubt, the escalated tension between Iran and the West plays a role to keep the MKO on the scene as an instrumental use against Iran," Habilian said, questioning whether the removal was really in the UK's national interests.