Dr. Bernard Kouchner Minister of Affairs of the Republic France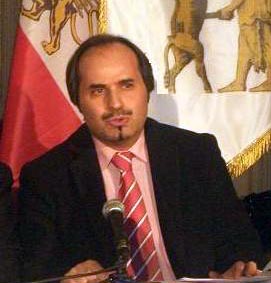 During the time since the fall of Saddam Hussein's regime and the forced disarmament of the Mojahedin Khalq Organisation by the American army, the Mojahedin have been trying to put a mask on their violent, terrorist faces in Europe and America in a bid to remove the organisation from the list of terrorist entities in US, EU and Canada and ….
Unfortunately On last Monday EU ministers removed the MKO from their list of terror organizations, following a European court ruling in favor of the group, which has accepted responsibility for many deadly attacks against Iranian and Iraqi civilians and cooperated actively with the regime of former Iraqi dictator Saddam Hussein.
Unfortunately, the EU's act of removing this group from its list of terrorist entities has not been based on any credible investigative work.
When PMOI whispers statements denouncing terrorism, it is not referring to its own acts. Rather it means the acts of others that fall within the group's own definition of terrorism. This is a trickery by which PMOI continues to deceive your politicians.
In your opinion, does a terrorist group which has been disarmed after the fall of Saddam Hussein by the US army and exists in quarantine within a limited geographic boundary inside Iraq, have any opportunity to perform terrorist activities?
Surely your answer must be 'no', as they have had no access to arms. Therefore the reasoning that "they have not performed any terrorist act" in the short time mentioned could not in any way be considered as a professional, specialist's argument for the leaders of European Union. Or could it?
If the Mojahedin Khalq Organisation had access to arms and had refrained from carrying out further terror acts, then in that case perhaps the group would have had to announce this in a clear public statement signed by the leaders Massoud and Maryam Rajavi, then this might have been proper grounds to consider the situation and perhaps investigate the organisation's intentions deeper. But that was not the case now.
But fortunately, your good self, as the highest authority in the French government have announced that you consider the Mojahedin Khalq Organisation a terrorist organisation and Figaro newspaper has quoted from you:
"France, as do Belgium and Germany, continues to consider this group (Mojahedin Khalq Organisation) as a terrorist organisation".
I have enclosed a small sample of the evidence which has already been made public concerning the MKO. The charges against the MKO and in particular its leaders include but are not limited to: crimes against humanity and war crimes inside and outside Iran; deliberately targeting civilians in acts of terror; close co-operation with the secret services of Saddam Hussein against Iranians during an 8 years war in which chemical weapons were used against Iranian people; close co-operation with other hostile spying services and spying programs against the best interests of the people of Iran and Iraq; suppression and massacre of Kurds and Shiites in Iraq on the order of Saddam Hussein; criminal misuse of the democratic institutions of a majority of European countries and the US through fraud and deception.
Sincerly
Mohammad Hossein Sobhani
Postfach 90 06 63
51116 Köln – Deutschland
Telefon: +49 (0) 1774829905
Email: [email protected]
Cc:
Ministers of Affairs of the EU

Mohammad Hossein Sobhani , Iran Pen Association, Germany, February 02, 2009
http://www.iran-ghalam.de/2Haupt/3499-Sobhani-name%20be%20kouchner%20i01.02.09.HTM
[email protected]