Saleh Al-Mutlaq took Mojahedin millions, did not deliver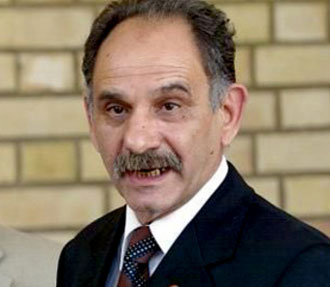 An Iraqi journalist unveiled parts of a pro-MKO MP's frauds, including his cheating the terrorist cult.
Saleh Al-Mutlaq, the current Iraqi MP disqualified from running in the upcoming general election for his Baathist ties, is accused of several multimillion frauds, Habilain Association (families of Iranian terror victims) news website quoted Seifullah Ali as writing in Sawt Al-Iraq.
"Mutlaq receives 10 million dollars from the Mujahedin-e Khalq Organization (MKO) every year to provide them with their needs including food. However, he has not met many of his obligations though he has received 70 million dollars in the last seven years," Ali wrote in his "Saleh Al-Mutlaq, thief of money and politics".
"According to documents published in the Iraqi Al-Bayyinah Al-Jadidah newspaper, in collusion with the US former ambassador to Iraq Zalmay Khalilzad, Mutlaq won a 96-million-dollar tender for Fallujah's sewage and paving. However, he has been warned by the US a few times since he has done nothing for the city in the last years," he added.
Saleh Al-Mutlaq has been an ardent supporter of the MKO and has backed their stay in Iraq. Calling the terrorist cult a lover of Iraqis and peace in the country, he was the head of the MKO Backers' Summit at Camp Ashraf prior to the Iraqi army's taking control of the camp.
Translated and reported by Habilian Association