Once again the Iraqi officials called for the departure of a US delegation in the country saying the delegation is on a mission which is in stark contradiction with Iraq sovereignty.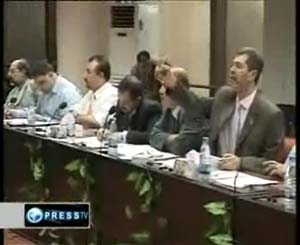 The US delegation from the congress has arrived in Baghdad to make a deep investigation into what has happened in Camp Ashraf where the terrorist organization, Mujahidin-Khalq, or MKO members reside.
Last month, the MKO members claimed that the Iraqi security forces entered the camp and started to shoot at the residents of the camp and killed more than 30 and wounded dozens. A claim vehemently denied by Iraqi forces.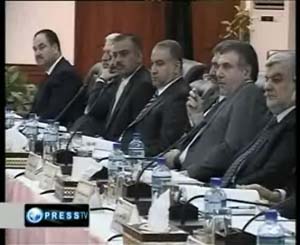 Despite the Iraqi government ruling, the US delegation is still in the country trying to go ahead with its mission.
The Iraqi politicians said the issue of Camp Ashraf is an internal issue and the US delegation is not allowed to make any investigation into it.
The politicians also said that there are many other urgent issues which need to be investigated like the human rights violations by the US forces in Iraq.
The MKO has been in Iraq's Diyala province since the 1980s. It has been blacklisted as a terrorist group by many countries in the world.
Here you need to say that the Iraqi government and people have been calling for the removal of the camp.
Wisam al-Bayati,
Download Iraq calls for departure of US delegation