The leader of a group of Iranian exiles living in a camp outside the Iraqi capital, Baghdad, has said 400 of its residents are preparing to relocate.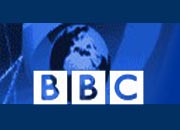 The group's Paris-based leader, Maryam Rajavi, said the decision to leave Camp Ashraf was a "goodwill gesture".
It ends a tense standoff with the Iraqi government, which has repeatedly vowed to close the 25-year-old camp.
Earlier this week, Iraq and the UN agreed to resettle the camp's more than 3,000 residents.
Those living in the camp, about 40 miles (65 km) north of Baghdad, were part of the People's Mujahideen Organisation of Iran (PMOI), which fought alongside Iraqi soldiers during the Iran-Iraq war.
Several rockets are reported to have hit the camp on Sunday – residents have blamed the attacks on Iranians loyal to the regime in Tehran.
Ms Rajavi said the first group of exiles would leave the camp voluntarily "at the first opportunity" and relocate to a former US military base outside Baghdad, Camp Liberty.
She said they had been reassured by US Secretary of State Hillary Clinton's support for a peaceful and durable solution to the standoff, and the safety and security of the exiles.
"The relocation of the first group of residents is, at the same time, a test of the Iraqi Government's attitude toward the commitments it has given to the United Nations and the United States," Ms Rajavi said in a statement.
The statement made no reference to when the remaining residents might also move, but they have previously expressed a wish to stay together so are expected to follow soon.
Once at Camp Liberty, their refugee status will be assessed by the UN – the exiles back the overthrow of the Islamic regime in Iran and say they cannot return home.
The deal reached by Iraq and the UN on Sunday was welcomed by the US, which handed responsibility for the camp to Iraq in 2009.
The PMOI, also known as Mojahedin-e Khalq, was welcomed when it arrived in Iraq in the 1980s by then-President Saddam Hussein, who was fighting a war against Iran. He funded and armed the group, which fought alongside Iraqi troops.
But Iraq's new leaders have improved relations with neighbours Iran since the overthrow of Saddam Hussein and have sought to close down the camp. In April a raid on the camp by Iraq's army left at least 34 people dead, according to the UN.