In a first step toward evacuating the anti-Iran MKO terrorists' camp and expelling its members from Iraq, the Iraqi government has announced the transfer of 400 MKO members from Ashraf camp to a former US Military base.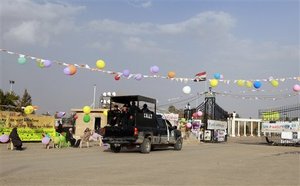 The transfer procedures were under the supervision of the UN representatives and the Iraqi government.
The military operation center in Diyala deployed security forces all the way down from the MKO camp in Diyala to Baghdad to secure the movement of the MKO members.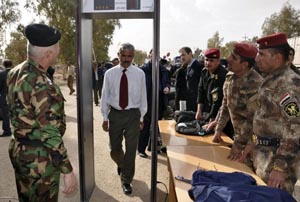 Relocating the MKO members is according to an agreement reached between the United Nations and Iraq in December, which is expected to facilitate the MKO's complete exit from Iraq.
The Iraqi National security advisor stated that under the deal, the UN and the Iraqi government agreed to relocate 3,400 MKO members living in Camp Ashraf.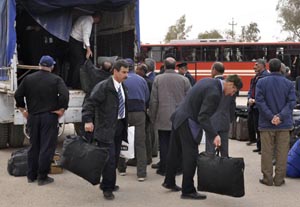 He further added that Baghdad has decided to close Camp Ashraf in Iraq's Diyala province by the end of 2011, but the government later agreed to extend the deadline to April.
The head of the UN envoy to Iraq said that all the MKO members will be interviewed to find a host country for those refugees.
Iraq considers the MKO base and its residents a threat to its national security but, has been pressured by the west to extend the existence of the camp on its soil.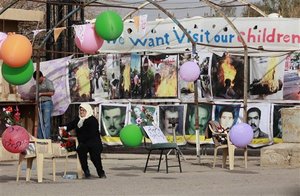 The MKO is listed as a terrorist organization by much of the international community and is responsible for numerous acts of terror and violence against Iranian civilians and officials as well as anti-Saddam Iraqi civilians mostly in the 1990s. Iraqis hold the MKP responsible for acts of terror under Saddam Hussein's regime.
Download MKO members evacuating Ashraf camp