Iran's Ambassador to Iraq Hassan Danaeifard says Tehran has filed lawsuits with Iraqi courts against the leaders of the terrorist Mujahedin-e Khalq Organization (MKO).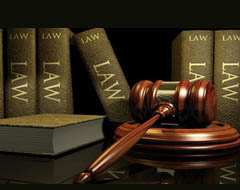 More than 145 complaints have been filed in Iraq against the MKO terrorist group and they all must be dealt with in the courts, Danaeifard said on Saturday.
He added that the MKO had been residing in Camp Ashraf for 27 years and used the base to carry out terrorist attacks and kill nearly 12000 innocent Iranian people.
"Many legal complaints have been filed against the MKO within Iraq as well," the Iranian ambassador added.
"The MKO members along with the forces of [former Iraqi dictator] Saddam [Hussein] massacred the Iraqi people and now the victims' families want their complaints addressed," Danaeifard said.
The MKO fled to Iraq in 1986, where it enjoyed the support of Iraq's executed dictator Saddam Hussein, and set up its camp near the Iranian border.
In December 2011, the United Nations and Baghdad agreed to relocate some 3,000 MKO members from Camp New Iraq, formerly known as Camp Ashraf, in Diyala Province to Camp Liberty, a former US military base near Baghdad International Airport.
The group is also known to have cooperated with Saddam in suppressing the 1991 uprisings in southern Iraq and carrying out the massacre of Iraqi Kurds.
The MKO has carried out numerous acts of violence against Iranian civilians and government officials.