The Committee for the Defense of Iraqi victims of the terrorist Mujahedin-e Khalq Organization (MKO) has reportedly lodged 114 complaints against the group in German, Spanish and Turkish courts of law.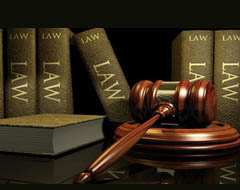 In an exclusive interview with AKnews agency on Monday, chairman of the committee Nafee Issa said his agency, thanks to the assistance of five lawyers, has filed complaints on behalf of Iraqi victims particularly those living in Tuz Khormato town — located 210 kilometers (130 miles) north of the Iraqi capital Baghdad – against MKO in German, Spanish, and Turkish courts.
He added that his committee plans to take legal action against MKO in French law courts.
"As many as 275 court cases have already been filed against the MKO. Out of the total number, 114 have been lodged by farmers in Diyala province whose crop lands have been occupied by the terrorist group," Issa pointed out.
Martin Kobler, the UN Special Representative for Iraq, told the UN Security Council on July 19 that the Iraqi government's patience is "wearing thin" with the MKO members, who are refusing to leave Camp New Iraq — formerly known as Camp Ashraf and situated about 120 kilometers (74 miles) west of the border with Iran.
"Time is running out to find a sustainable solution. The government's patience is wearing thin," said Kobler, who heads the UN mission in Iraq (UNAMI).
"Recent weeks have witnessed difficulties in maintaining dialogue between UNAMI and the residents, and between the residents and the government of Iraq, reinforcing a perception that the residents lack a genuine will to move," he added.
The MKO fled to Iraq in 1986, where it enjoyed the support of Iraq's executed dictator Saddam Hussein, and set up its camp near the Iranian border.
The group is also known to have cooperated with Saddam in suppressing the 1991 uprisings in southern Iraq and carrying out the massacre of Iraqi Kurds.
The MKO has carried out numerous acts of violence against Iranian civilians and government officials.