Shirin Moini was deceived into the MKO when she was 20 and an undergraduate student at Isfahan University. She then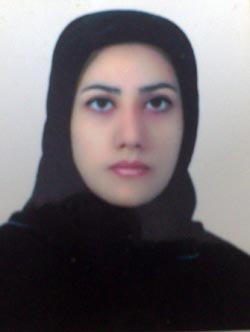 was transferred to the Camp Ashraf and broke all family ties for 9 years without her family knowing where she was.
Last month Shirin; now a dissent member within the organization transferred to Albania and managed to provide a mobile phone and contact her family asking for help. She informed family of her intention of living an ordinary life in the free world and out of the MKO cult's boundaries. She had no access to the Internet and had no e-mail address.
Her contact with the family cut, after her secret relations with her family revealed to the cult officials. It is now for several weeks that her family has no news of Shirin.
Zanan Iran Association- female dispatched members of MKO – has announced a plea for help to free Mrs Shirin Moini from the MKO.
Her father Mohammad Moini and her sisters in Iran are asking for help to be able to meet her. Her cousin is Zahra Moini, now in Germany, who had been in the MEK herself.