Mayer of Khalis, Adnan Al Khadran said on Sunday that the 100 remaining Mojahedin Khalq are still refusing to go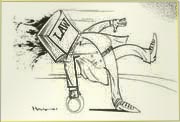 from the province.
They are bringing excuses such as "selling their belongings to the Iraqis" which by itself is against the law.
A committee has been created by the local government, United Nations and the members of the central government to stop this and end the presence of them.
Iran Interlink based on Arabic media