An Iraqi politician said Baghdad lacks proper security structure to identify terrorist ploys, but added that Iraqi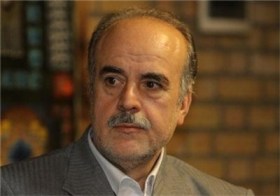 authorities can refer to the neighboring Iran as a role model to fight terrorist groups, like Mojahedin-e Khalq Organization (MKO).
"Lack of an intelligence structure on the basis of scientific principles, as well as lack of benefitting from popular forces to detect terrorist operations are among the weak points of the Iraqi security apparatus," Majed Qamas, the representative of the Islamic Supreme Council of Iraq (ISCI) in Tehran, told Tasnim on Friday.
The Iraqi lawmaker, however, added that Iraqi security forces can learn from Iran's valuable experience in taking advantage of grass roots support to tackle and eradicate the MKO terrorists years ago.
"In that time (during MKO activities in Iran), (Iranian) people and mosques had a very active role in identifying and thwarting the MKO's terrorist measures," Qamas explained.
MKO members were involved in many terrorist activities in Iran before they went to Iraq in 1986, where they found a true patron in Iraq's deposed dictator Saddam Hussein who gave them shelter and arms.
They fought along Saddam forces in the war it had imposed on Iran (1980-1988) and later turned their guns against the Iraqi citizens who had revolted against the ruthless dictator in 1991.
In relevant remarks on September 26, Commander of Iraqi Army First Lieutenant General Ali Ghaidan, during a visit to Iran at the head of a military delegation, announced that Baghdad is determined to expel the remaining members of the MKO terrorist organization.
On September 1 some 52 MKO members were killed in clashes at Camp Ashraf, which the Iraqi authorities blamed on infighting among the camp's 100 residents.
The notorious camp, which in its heyday housed thousands of MKO terrorists, was fully evacuated by the Iraqi authorities from its much-hated residents on September 11.
Camp Ashraf's residents have been relocated to Camp Liberty, near Baghdad's international airport, under a United Nations-brokered deal that wants them resettled in other countries. A total of 162 MKO members have been resettled abroad so far, mostly in Albania.