Kurd member of Iraqi Parliament asserts that Iraqi Kurds do not want the Mujahedin Khalq Organization in Iraqi territory.
Mr. Rinas Jano Mohammad Younis, a deputy of Kurdistan Democratic Party from Dahuk Province told Ashraf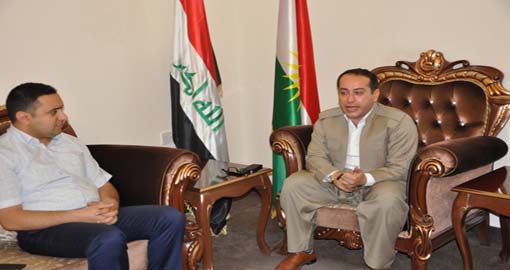 News, "Kurds have been victims of the MKO as it was cooperating with Saddam Hussein."
"The role of the MKO and the crimes it committed against Iraqi people including Arabs, Kurds and Turkmens is known to everyone," Mr. Jano added. "Iraqi government has so far tolerated members of this terrorist organization because European countries have promised to receive it in their soil."
The Kurdish parliament member considers the United Nations as the main responsible body to determine the future of the remaining members of this Iranian organization, in Iraq. "The UN has a heavy responsibility on the issue of the group since it has been a side of the agreement that was signed based on relocation of members of the Mujahedin Khalq out of Iraq," Mr. Jano said.
The deputy of Kurdistan alliance in Iraqi Parliament denied that Kurdish alliance fraction wants the MKO members to remain in Iraq. "We support the rule of Iraqi government on its territory and the expulsion of any terrorist group that is hostile to neighboring countries of Iraq," he stated.
Translated by Nejat Society