Another group of 20 Camp Liberty (TTL) residents relocated in Tirana. The new group flied to Albania on Thursday, April28, 2016, Neday-e Haqiqat Website reported.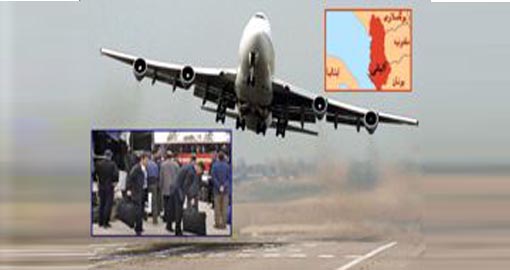 This was the second group of MKO members who were transferred to Albania since the beginning of the Iranian New year.
Stating the significantly heightened security risks for the residents, in its statement of December2015, the UNHCR emphasized on the need for the relocation of all Temporary Transit Location residents and called on all States to cooperate on the issue.
Names are as follows:
Niloufar Alamian
Aazam Farsi
Parisa Rafiei
Naeemeh Haj Hosseini
Tuba Bozorgmehr
Zahra Rahmatnejad
Ashraf Farshid
Fahimeh Heidari
Adeleh Aghaei
Soghra Bozorganfard
Mahboubeh Taghipour
Athemeh Davarmanesh
Mahboubeh Rezaei
Zahra Shahkarami
Leila Nargesi
Somayeh Nemati
Reza Haftbaradaran
Saeid Arjmandpour
Salahoddin Abdollahzadeh