The suffering families of the members of the Mojahedin-e Khalq Organization (MeK, MKO, Rajvi Cult) approached Camp Liberty several times to try their chance to visit their loved ones trapped inside the camp in Iraq by the cult. Their demand was simply having a short visit with their relatives, which was denied by the cult leaders who in response called them spies and mercenaries.
Only those whose relationship with the camp residents was verified were allowed to the outside of the camp and no reporter or photographer had the chance to be present in the place. Despite all the restrictions, the news of the families was covered in the Iraqi media.
For instance the Iraqi daily paper "Kul Al-Akhbaar" published photograph and news of the families on Monday September 7. The images and the translation of the coverages in as follows: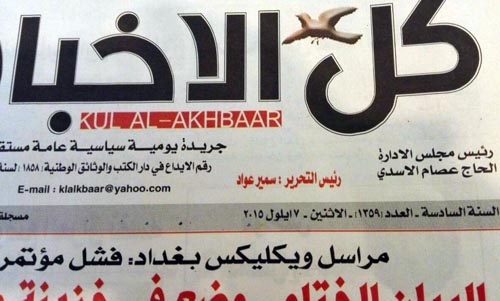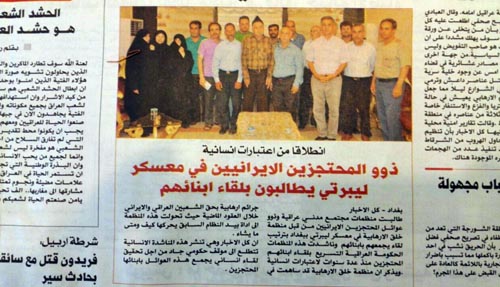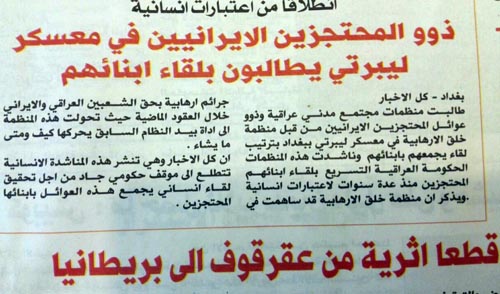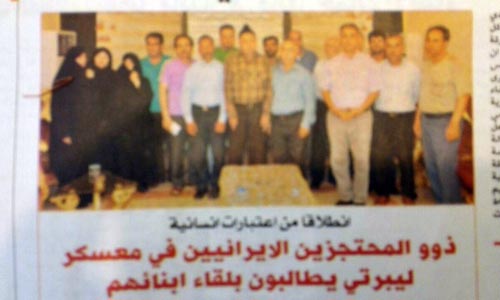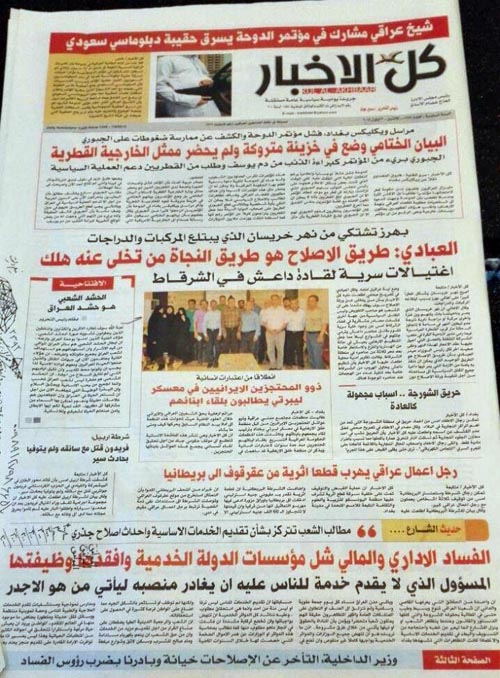 Kul Al-Akhbaar Iraqi Daily (front page) – Mon Sept 7, 2015

Based on Human Dignity

The families of Iranians captured inside Camp Liberty desire to visit their children

Baghdad – Kul Al-Akhbaar
Some Iraqi civil societies as well as families of the Iranians captured inside Camp Liberty in Baghdad by the terrorist Mojahedin-e Khalq Organization demanded visiting their loved ones. These societies urged the Iraqi government, based on human dignity, to arrange meetings between the families and their children who are captives inside the cult for many years.
It is worth mentioning that the extremist MKO has committed terrorist crimes against the two nations of Iraq and Iran in the past decades. This organization turned to become a tool in the hand of the previous Iraqi regime (the regime of Saddam Hussein) to be used anytime anywhere anyhow.
Iraqi Daily Kul Al-Akhbaar publishes this humanitarian demand and urges the Iraqi government to adopt a serious action to arrange meetings between the families and their captured children.