My brother is now one step away to freedom
Majid Rajabi Shahrestani immigrated to Turkey in 2001, seeking better employment and more comfortable life. Unfortunately, in Turkey he was trapped by the Rajavis' agents. They fraudulently promised him to solve his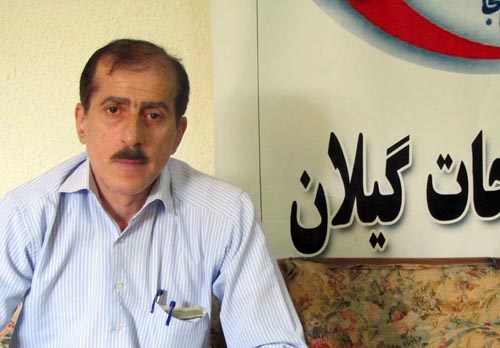 legal problems and help him get residency of a European country but instead sent him to Iraq, Camp Ashraf.
Within the MKO cult affairs, Majid was manipulated and brainwashed to obey the Cult leaders. As soon as Majid's family realized that he was in Camp Ashraf, they sent several letters and traveled to the insecure country of Iraq and Camp Ashraf to meet him or even get a news. Though their efforts has been fruitless till now, they have not forget Majid. Rajabi family are determined to liberate their beloved son from the clutches of the Rajavis' Cult.
Majid has recently been transferred to Albania. Mr. Samad Rajabi; Majid's brother during his visit to Nejat Society office – Gilan branch, said:" we are very happy now that we heard about Majid's transfer to Albania. He is now one step away from getting completely released from the MKO Cult. Our family asks the international human rights bodies to help us release our beloved Majid and other hostages of the Rajavis' cult …"
Mr. Samad Rajabi also wrote a letter to his brother; Majid in order to be published on Nejat Society Website, in the hope it may be seen by his brother.