After a week-halt on the relocation process, it was resumed on October 21st.
37 more TTL residents transferred to Albania in two groups, Peyvand-e rahayee Website reported.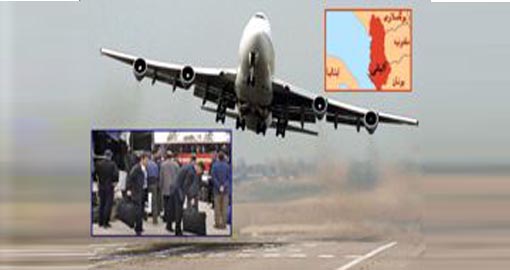 The Mujahedin-e Khalq Cult leaders stopped the transfers under the pretext of Tasua & Ashura rituals and ceremonies of October 22nd (annual of the so called Maryam Rajavi's election as the president–elect of Iran by NCR headed by Massoud Rajavi).
However the UNHCR representatives and Iraqi government and USA officials who are tasked with managing and supervising the relocation process denied the pretexts and required the moves to be resumed.
Names of the transferred persons are as follows; some names may be aliases.
Farank Abkhezr
Mohammd Ali Agahi
Shahrzad Ehsani
Gholam Asadi
Maryam Afsay
Fatemeh Jaafari Hatam
Abulghasem Habibpur
Zohreh Hasanzadeh
Sahar Hasanzadeh Gargari
Fatemeh Khavari
Mohammad Khodabandeh
Elaheh Dalvand
Mohammad dehghan Gurabi
Mansour Rahimi
Mahshid Rostami
Tahereh Zaranji
Ahmad Zaman Khanpur
Isa Sabzi chi
Zahra Suresrafil
Ghorban Arab
Leila Onsori
Manouchehr Gholampur
Sedigheh Ghabeli
Farzaneh Kordbacheh
Zahra Kohandel
Zahra Gonjeshki
Reza Lagheyd
Alam Mamadzadeh Gargari
Nasim Mamadzadeh Gargari
Behnaz Mojalal
Mah Legha Maryam Dadi
Shahim Moghadam
Maryam Malek
Zahra Mirseyedi Amiran
Shahram Naseri
Ali Asghar Nuri
Ashraf Hadi