Two groups of 20 individuals transferred to Tirana on 1st and 3rd December, Peyvand-e Rahayee Website reported.
MKO Cult leader forced to comply with the quota set by UNHCR to facilitate the weekly transfer of 40 TTL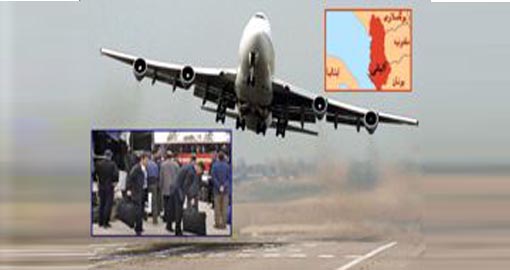 residents. So as 40 more Camp Liberty residents relocated to Albania during the last week bringing the total to 257 in 15 series.
The names are as follows (some of the names may be aliases):
Ali Reza Ebrahimnejad
Alireza arjmandpour
Saeed Amirkhiz
Somayeh Bagherpour
Abolghasem Bahrami Dizchi
Zahra Baghi
Amir Tehrani
Ahmad Ali Husseini
Habib Husseini
Seyyed Javad Husseini
Morteza Khangah
Shokrollah Rabiei
Davoud Zareie Habib Abadi
Mohammad Taghi Sarparast
Khosro Salighedar
Esmaeil Samadi Takalou
Ali Tahouri
N ahid Alizadeh
Nurali Ghafarnik
Seyyed Alireza Ghafourzadeh
Meymanat Fazl Mashhadi
Asghar Fahimi
Nasrin Fayazi
Asadollah Fayazi Dizchi
Alireza Ghanbari
Gholamrasul Karimdadi
Ghodsi Ganjeie
Maryam Lari
Mohammad Moaddab
Reza Mojaveri
Sedigh Morsali
Maryam Massoudi
Parvin Moshtari
Alireza Massoumi
Zahra Mofrad
Esmaeil Mansouri
Sareh Mansouri
Somayyeh Nahid
Ali Nejati
Rashid Naghinejad