The moving process that was stopped due to the rocket attack on Camp Liberty resumed on November 3.
Twenty-eight TTL residents transferred to Albania in two groups of 14 individuals on November 3rd and 10th,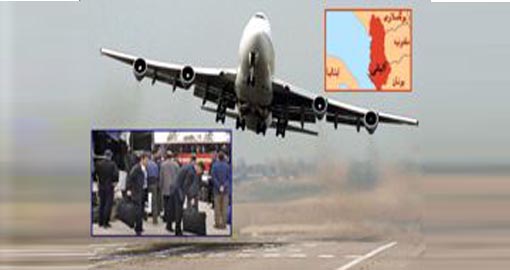 Peyvand-e Rahayee Website reported.
A total number of 172 TTL residents have been relocated in Tirana during the last month.
Despite the UNHCR recent update on the situation of Camp Liberty residents which refers the arrangements for transfer of 200 more Camp residents to Albania; that is 40 individuals a week, the MKO Cult leaders have reduced the number to just 14 people weekly.
The UNHCR statement reads:" The solutions being delivered by UNHCR are current with more than 260 residents relocated since July 2015. Arrangements are in place to relocate in excess of 200 more people by the end of 2015."
Names are as follows:
Hamid Adham Maleki
Musa Ardeshiri Alashti
Iraj Basiri
Mehraban Balaei
Mahmoud Bidari
Abdlorasul Habib Akhbari
Sedigh Hejazi
Esmaeil Hasanzadeh
Javad Rabiei
Vali Rahbari
Akbar Rudani
Gholamreza Soleimani
Massoud Shahrjerdi
Abdolmalek Sedigh Barani
Mohammad Tavous Deyhimi
Bahman Abedi
Mojtaba Alimardani
Mahmoud Farajmand
Gholam Nabi Farzin
Akbar Kazemi
Ghodrat Karim Beygi Kamran
Rahmatollah Mohebi
Ghafoud Mohammadi
Esmaeil Mardmand
Mohammad Maghsoud Abadi
Yahya Makvandi
Hamid Monzavi
Hossein Nematollahi