The Camp Liberty residents transferred in two groups of 20, on December8th and 19th, Peyavand-e Rahayee Website reported.
The total number of those transferred is 297 in 17 series.
The MKO Cult leader forced to comply with the quota set by UNHCR to facilitate the weekly transfer of 40 TTL residents .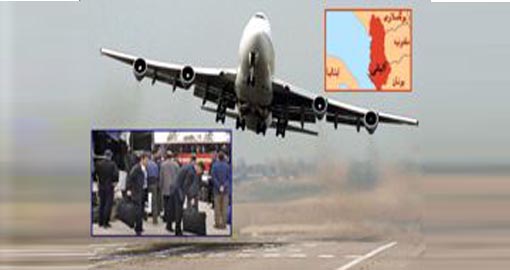 Names are as follows:( some of the names may be aliases)
Behrouz Aghaiee Asl
Esmaeil Ebrahimi
Hazar Arkani
Majid Ashk Khuni
Ali Aslani
Mohammadreza Allahverdi
Samaneh Amanpur Gharayee
Fereshteh Bagherzadeh
Zari Parvin
Halimeh Purshakiba
Reza puraghl
Farshad Purkashkuli
Ali Javadi
Mohsen Hajipur
Mohammad Khazaei
Kamran Khalatbari
Nasrin Khatibi
Darush Dabagh Tabrizi
Zari Rezaei
Nayereh Soleymani
Effat Seyfzadeh
Hussein Shahrokhi nejad
Mohammad Saeid Sadriyeh
Soghra Sadughiyanzadeh
Maryam Safavi
Saeid Ashuri
Amir Abdulmohammadi
Tahereh Azizi
Abdollah Gheytani
Ruhollah Karimi
Manijeh Keshmiri
Hassanali Kamalian
Issa Moradi
Mehdi Mosleh Ebadi
Sirus Mirzakhani
Mitra Naderi
Muna Nikkhah
Mohammadreza Nikukar
Sara Haftbaradaran
Masoumeh Yazdani