If Trump Meets Iranian Mujahidin Group, it Could 'Hurt US Interests'
Washington's interests will be damaged if incoming US President Donald Trump decides to negotiate with The People's Mujahidin Organization of Iran (MEK), Sina Azodi, the US-based expert on Iran's foreign policy and US- Iranian relations, told Sputnik.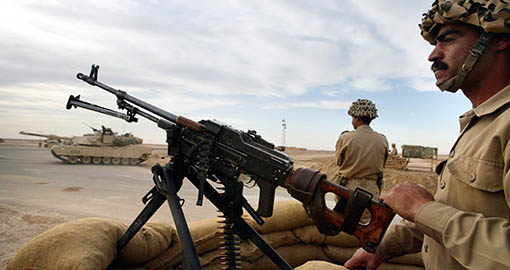 AP Photo/ Brennan Linsley
In an interview with Sputnik, Sina Azodi, the US-based expert on Iran's foreign policy and US-Iranian relations, warned that if US President-elect Donald Trump decides to sit down with The People's Mujahidin Organization of Iran (MEK), it will ride roughshod over Washington's interests.
The interview came after a number of former US officials urged President-elect Donald Trump to start a dialogue with an exiled Iranian group – the National Council of Resistance.
The organization presents itself as an alternative to Iran's theocracy and seeks to change the regime in the Islamic Republic. One of the Council's components is a group known as MEK which was designated a terrorist organization by the US between 1997 and 2012.
"The Trump Administration should not talk to MEK because in the long run it can hurt the United States' interests," Sina Azodi said.
According to him, Trump's possible talks with MEK could be used by Iran's domestic hardline politicians as leverage in dealing with the country's moderate government.
Asked about how Iranian authorities feel about the Trump Administration's potential parleys with MEK, Azodi said that "they [the Iranian government] might be bothered but I don't think they are concerned."
He remained cautiously optimistic about the development of relations between Washington and Tehran under Trump, and the situation around the Iranian nuclear deal.
"I don't think that anything major would happen," Azodi said, adding that Iran typically develops better relations with Washington when a Republican administration is in power in the United States.
During the 1970s, MEK led a guerilla campaign against the US-backed Shah of Iran, and launched attacks on American targets. However, in a recent letter to Trump, former US officials claimed that the designation of MEK as a terrorist group was done at the request of Tehran.
The signatories of the letter also urged Trump to close the loopholes standing in the way of the Iranian nuclear deal and to refocus on US policy towards Tehran and on its human rights violations. Trump's transition officials did not immediately respond to a request to comment about this.
Meanwhile, analysts say that any talks with MEK would not be a radical departure from current US policy. However, they stress that any indication that the US backs the group's goal of regime change would increase hostility between Tehran and Washington.
Sputniknews.com