The controversial People's Mujahedeen of Iran (PMOI) held a grand assembly in the Paris suburbs Saturday. It used the opportunity to call for removal from the European list of terrorist organizations.(Report: C.Westerheide) Since Monday, the People's Mujahedeen of Iran (PMOI) is no longer considered a terrorist organization in Great Britain. The group would like the European Union to do the same. That is the message they hoped to get across at their annual assembly, held Saturday in the city of Villepinte, in the Paris region. "The Iranians, who will be coming from across France, Europe and North America will call on Europe to adopt a new and decisive policy towards the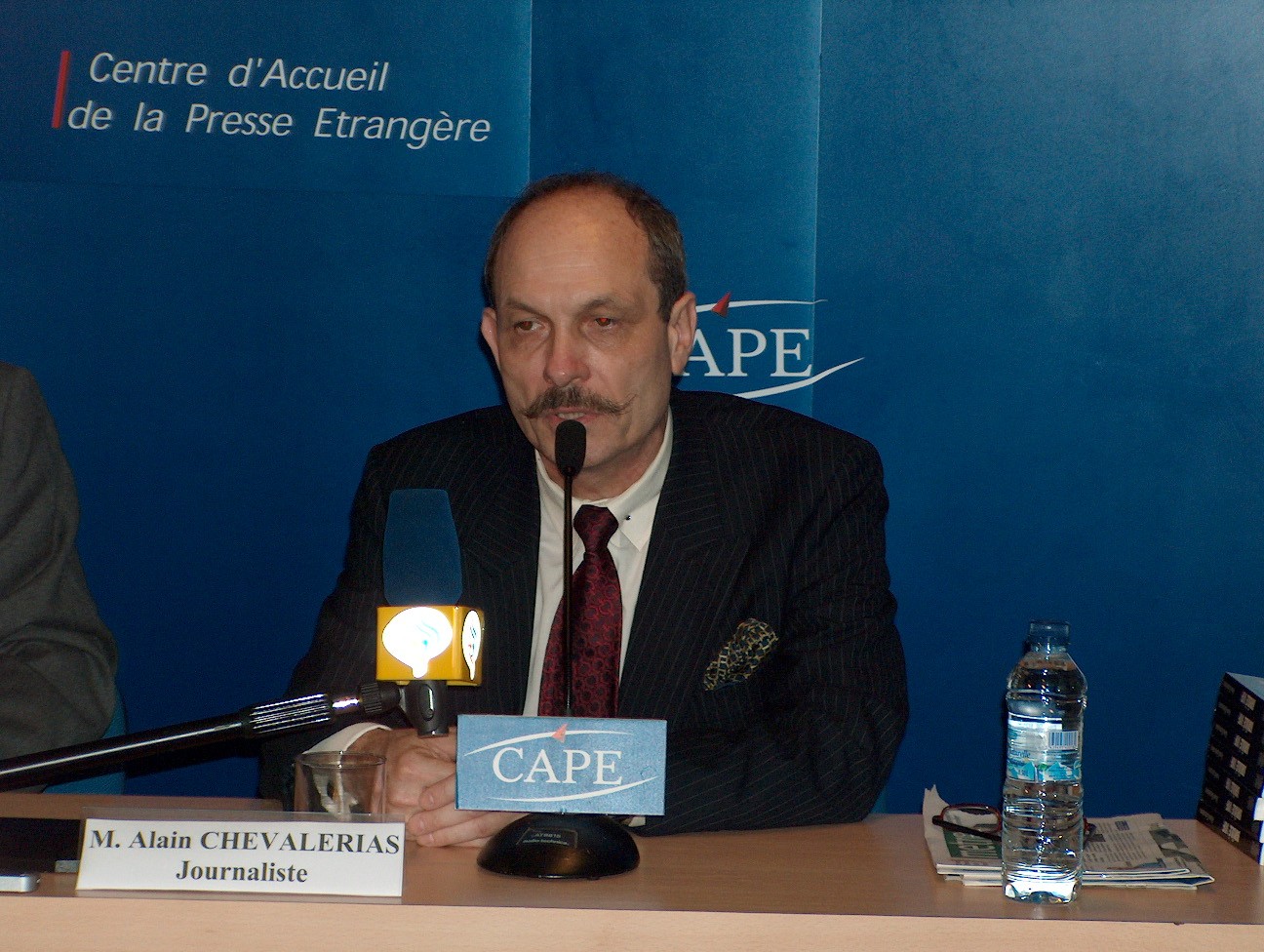 Iranian regime", explains Afchine Alavi of the National Council of Resistance of Iran (NCRI), the public face of the PMOI.
The movement, which claims to have welcomed 50,000 people last year, had some 60,000 guests this year. Figures which journalist Alain Chevalerias doubts. The author of Brûlé Vif (Burned Alive) spent one year observing the Mujahedeen and their leaders Maryam and Massoud Radjavi. "In their meetings, there are usually more chairs than guests. They boost their numbers by recruiting Afghani extras who are paid for the day." This was confirmed by Karim Hakiki, a FRANCE 24 journalist who was on the scene and noticed the presence of 3,000 Polish people.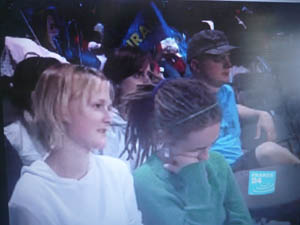 The PMOI is a very controversial organization in France and in the world. The movement, also know as Mujahedeen-e-Khalq (MeK), started in 1969 in Iran. According to one of its former members, it was originally founded on "an eclectic mixture of Shiism and Marxism", to fight against the politics of Shah. Saddam Hussein's Support In 1979, the organization took part in the overthrowing of the monarchy but ended up being pushed aside by the Ayatollah Khomeini in the upheaval. In 1981, the movement was considered outlaw and its members were forced to leave the territory. Their leader, Massoud Radjavi, moved to Auvers-sur-Oise, in France, where he was able to obtain political refugee status. During the war between Iran and Iraq, PMOI forces, financially supported by Saddam Hussein, attack from France and Iraq Iranian troops along the border. "At this time, the Mujahedeen took refuge in Iraq" explains Alain Chevalérias. In 1997, after the election of President Mohammad Khatami in Iran, the countries of the European Union opt for a policy of moderate reconciliation with Iran in economic and political areas. At Tehran's demand, PMOI is placed on the United State's list of terrorist organizations. Great Britain and the EU follow suit in 2002. After the fall of Saddam Hussein in 2003, the American army signed a cease-fire with the PMOI, who maintained bases on Iraqi soil, the most famous of which was the Achraf, north of Bagdad. Suspicion of cult practices The same year, in France as Nicolas Sarkozy became Interior minister, the French authorities search the headquarters of the PMOI in Auvers-sur-Oise, suspected of cult practices. Maryam Radjavi is arrested. As a protest, several members of the PMOI set themselves on fire. "They are using psychological manipulation, the same method used in cults," said Alain Chevalérias. The PMOI defends itself with weighty support: Alain Vivien, Minister of state of Foreign Affairs, known for having directed the inter-ministerial mission fighting against cults. In 2005, a new document against them further burdens the PMOI. A report published by Human Rights Watch denounces poor treatment by the organization of dissident members in its camps in Iraq. This report is later strongly criticized several months later by an investigatory mission composed of European parliament deputies who traveled to the Iraqi base in Ashraf. "HRW made the mistake of not questioning people directly," Chevalérias acknowledged . A new report would be published one year later to repair these errors. The PMOI continually tries to improve its image and in particular remove this terrorist organization label that has been hung around its neck. "To do that, it's knocking on a lot of doors, particularly at the National Assembly," says Chevalérias. The association boasts about the number of supporters it has, people like Daniel Mitterrand [former French first lady], but also many parliamentary deputies in Europe. "We are waiting for an evolution in relations with France" The British decision to remove it from their blacklist followed seven years of legal battles between the PMOI and the EU. This act was undertaken by 15 English lords, sympathizers of the cause. "It must be pointed out that there was never any proof to justify the accusation of terrorism," says Alain Vivien. For his part, Chevalérias notes that « the movement used terrorist methods, in particular using mortars in Iran. This was information that the People's Mujahedeen claimed in its publications." "This inscription on the British blacklist formed the legal base for the inscription of the PMOI on the European list. Today, keeping the PMOI on this list has no place," notes Afchine Alavi. Unless another member state decided to put it on its blacklist. The responsibility of this choice will come back to France, which will take over the rotating presidency of the EU beginning July 1st. Relations between the government and the association have been cut since the events of 2003. "We expect an evolution of our contacts with France, hopes Alavi. 28 June 2008
http://www.france24.com/en/20080628-big-get-together-people%E2%80%99-mujahedeen-iran-france-iran&navi=MONDE