An Urgent Appeal, for Actions and Initiatives on behalf of Iranians in limbo in Iraq; in Defense of Human Rights and the Right to Asylum
Tragedy is too often the stuff of literature. The majority of people worldwide,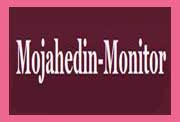 try to avoid persons and situations that are shaped by too great a tragedy, concentrating instead on that which is simple and promises some easy resolution
Yet activists are literary figures. They concentrate on human tragedies, not shying away from multi-dimensional problems and readily working towards difficult solutions.
In a region increasingly marked with tragedy , perhaps no story is more tragic than that of the former members of the Iranian Mojahedin Khalq Organization (MKO), who wish to leave their state of limbo in war ravaged Iraq, can not return to Iran and hope for safety, and have not yet managed to gain asylum to any other corner of this earth.
The Iranian poet Shamlou – in his poem "Public Love" – talks of the dead of the year 1953 being the most loving of the living. And we have often repeated this when talking of those who have given their lives in any given year in the still ongoing struggle for freedom and human rights in Iran.
And yet one group of men and women, driven away by the unmet promise of the Iranian people's revolution and told that if they loved their country and people well enough, they would give up everything and take up arms for just six short months, sought to prove this love by doing just this.
Security, jobs and children even were left behind, as these often young men and women – and some teenagers – left for Iraq , from where this struggle was to take shape.
Yet, each six month term was to be followed up with another, and they who had sought an alternative to two dictatorships within their own country, became victims of their leader's power fantasies (which with time went as far as forcing all to divorce their partners and ban all other love – except the love for the one power – out of their very hearts) , Saddam Hossein's war games , and the mind control, punishment routine , beatings and torture by their comrades!
And as the report released in 2005 by Human Rights Watch noted, there was "NO EXIT"![1] They were denied even the freedom to defect or leave. And so they were kept at Camp Ashraf in Iraq until this was turned into Camp "TIPF" , under the charge of US American forces. As hard at conditions were at Camp "TIPF", with its recent closing the situation of these individuals became even more desperate.
Today, understanding the great and multi-faceted tragedy of these lives held in limbo and under extremely harsh and inhumane conditions , we deem it our responsibility to come to the defense of these fellow Iranians as well as to the defense of the legitimate rights of all political asylum seekers in Iraq. And we call upon all activists and defenders of human rights as well as political organs and organizations to familiarize themselves with this tragedy and – with us – to attempt to bring about a humane solution..
Iran National front – Europe (Germany); Summer 2008
The Following is a list of some of these former MKO members who are now in a state of limbo in Iraq, following the very recent closing of camp "TIPF". Of these, 35 have been able to leave Iraq and are yet still in search of a destination.
Ebrahim Bolochi
Ebrahim Rahimi
Abolfazl Dehnamaki
Ahad Omidvar
Ahmad Soleimani
Ahmad Shahbazi
Ahmad Sehat
Ahmad Gharamohammadi
Ahmad Minai
Ahmad (pseudo name: Mehdi Ranjbar)
Ardeshir Baghbani
Arash Ahmadian
Esfandiyar Bakhshi
Esmail Momeni
Esmail Hooshyar
Afshin Gharatapeh
Iraj Golalipour
Iraj Mousavi
Parviz Derakshan
Parviz Ranjbar
Parviz Farahmand
Parviz Mousavi
Tohid
Jaber Tai Samirami
Jamal Azimi
Javad Assadi
Hamed Sarafpour
Hojatollah Rostampour
Hojatollah Kafai
Hassan Piransar
Hassan Nemati (Safar)
Hossein Bakhshalizadeh
Hossein Bazrpour
Hossein Borojani
Hossein Rezai
Hossein Zendegi
Hossein Mehravar
Hamzeh Tomari
Hamidreza Sistani
Hamidreza Karimi
Hamid Abdolghafari
Hamid Fellahat
Hamid Mohebi
Hamid Naji
Khosrow Dehani
Davoud Razavi
Dormohammad Dehani
Rayan Petrosian
Rahim Khodagholi
Reza Azmodeh
Reza Zand
Reza Mohammadi (Mehrtash)
Ramezan Ghorbanzadeh
Ramezan Mohammadinasab
Rouzbeh Kurdi
Soleiman Kheyri
Siavash Biyabani
Siavash Saidnia
Seyed Abbas Moussavi
Cyrus Taefi
Cyrus Vafa
Shokrollah Mohammadi
Shahab Ekhtiyari
Shirin Masratbakhsh
Sadegh Khorshidi
Sadegh Zohouri
Abedin Janbaz
Adel Kheyri
Adel Matlabi
Abdolamir Sayahi
Abdolsatar Jahangiri
Abdolkarim Mohammadtaghinejad
Abdollah Nikbakht Tabrizi
Ali Ahmadi
Aliakbare Bojari
Ali Bakhsh-afarinande (Reza Gooran)
Ali Barzegar
Ali Jahanifard
Ali Khademan
Alireza Shahmoradiyan
Ali Abdollahi
Ali Mohammad Baloch
Ali Moghadas
Ali Mirahmadi
Ali Miri
Alireaz Goyande
Alireza Mozenzade Tabrizi
Omad Bagheri
Gholamreza Asghari
Gholamreza Rezai
Gholamreza Kermani
Farzin Fasihi
Farshid Farsat
Farhad Bazrafshan
Firooz Karegar
Kambiz Taghipour
Kaveh Pourhamadani
Karam Eslami
Kamal Mousavi
Kiakavoos Amirahmadi
Keyvan Rastbin
Michael Petrosian
Majid Rouhi
Majid Shabani
Mohsen Abdolkhani
Mohsen Abdollahi
Mohammad Ebrahim Rahimi
Mohammad Amir Raisi
Mohammad Taghi Ansari
Mohamad Tehrani
Mohammad Hossein Yousefi
Mohmmad Dadjou
Mohammad Dostdar
Mohammad Razaghi
Mohammad Reza Hosseini
Mohammad Saadooni
Mohammad Sahebi
Mohammad Ali Ahmadi
Mohammad Ghale-joghi
Mohammad Karami
Mohammad Yousef Charezahi
Mahmoud Bayat
Mahmoud Khaleghi
Mahmoud Eynaki
Morteza Mohajer
Masoud Zarghami
Moustafa Heydari
Moustafa Shafiie
Mansour Asari
Mansour Keshmiri
Manouchehr Khodadadi
Mehdi Barjeste Garmaroudi
Mehdi Abbaszadeh
Mehdi Fazollahi
Mehdi Nikbakht
Mehrdad Abdolvand
Mehrdad Fathi
Mehrdad Vosoghi
Mousa Marzban
Mirbagher Sedaghati
Nader Keshtkar
Nader Naderi
Nadali Rahimi
Nasrollah Azari
Norouz Tavakol
Hadi Afshar (pseudo name: Said Jamali)
Hashem Ostovar
Homayou Kaviani
Vahid Karami
Younes Hassanpour
List compiled on 15.08.2008
[1]For more information please read: http://www.hrw.org/backgrounder/mena/iran0505/1.htm