Nejat Society Delegation travel to Geneva
A delegation from Nejat Society traveled to Geneva to participate the meeting of United Nations Human Rights Council and to visit the delegation from other international human rights organizations in order to prevent the political abuse of the remaining captives in Camp Ashraf, and guarantee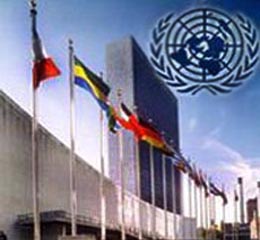 the individual rights of those who basically deny terrorism and are willing to return to the society. Nejat Society delegation includes:
Mr. Babak Amin, Mr. Arash Sametipour, Mrs. Marjan Malek, Mrs. Ronak Dashti.
The delegation visited some authorities of human rights bodies based in Geneva declaring their concerns about the recent changes in Iraq and the departure of about 300 high ranking members ( who are wanted by Interpol ) of MKO from Camp Ashraf.
They made the officials aware of the threats that exist for the captured members in the cult, asking for the creation of a convenient situation for the members to return a normal life in a free society.
Regarding that the Iraqi government ,International Red Cross and High Commissioner for the Refugees of the United Nations have the access to Camp Ashraf and regarding that those who remain in Ashraf are not included in the high ranks, Nejat Society asks the whole international human right community to demand justice for the remaining members who really deserve the right to visit their family, choose clothes other than military uniforms, the right to have access to the public information resources like newspapers, Radio or TV and the right to select their living-place.