It is not something strange if you want to return to your country where you were born and grown up.
Nothing is more beautiful than your mother land. A former member, of Mujahedin-e-Khalq , an Iranian dissident group, has repatriated. Please notice the report of his repatriation:
About 3000 members of MEK are still abroad.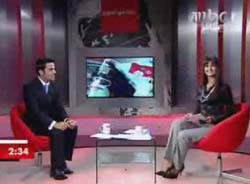 Some of the defectors of MEK are trying to convince the others to return home and enjoy the granted public amnesty. The cries of wailing families who have been expecting such a day, their anxiety will end in a few minutes that last as years. The eyes of the relatives show how they have been waiting for their beloved ones for twenty-nine years now without
having any news of him. And this expatriation was not for education or building a future.
Sedige Yousei, Mohammad's sister, the MEK defectors:
We haven't had any news of him for 28 years until by a phone call, we found out he was released 40 days ago. His return is based on his honest internal feelings and emotions for his country.
Because Mohammadi had lived far from his family for years, he has lost many things.

Mohammad Yousefi (the former member of MEK):
I got shocked after I found out the real nature of the MEK but returning to the country was impossible. It seemed that they possessed the members; all members were forced to submit daily reports to their officials. Once I committed suicide, I committed phlebotomy .
There are too many people like Mohammad in the MEK. The number mounts to 3200. Since the foundation of Nejat Association which is in charge of helping the repatriation of MEK captives, a lot of them have succeeded to return home after the Iranian government declared the amnesty for those who hadn't committed assassination and also they even granted amnesty to those who don't have any private appellant.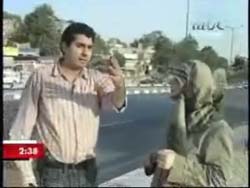 Arash Sametipour:
We have tried to release the MEK member since 2003. The number of the current captives is 3200 who have 3200 mothers who are grieving due to their children. I'd say there are a lot of families who suffer the separation of their beloved children.
Esmat lost his father, a tailor working in his shop, in a terrorist operation. Edalat Association was founded to air the voices of hers and the ones similar to her, to the world saying that terrorism will end up some day.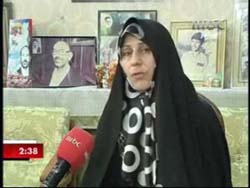 Esmat Sepehri:
We don't want to revenge and we don't want the other countries to pay the price we paid by the blood of our dear ones. We want to present a solution to the countries that were harmed by terrorism. We want to fight terrorism.
More than 500 defectors have repatriated and they are now living a normal life. When the man is forbidden of any contact, he feels lonesome, defeated and terrified.
But the love for country is routed in the hearts.Download Nejat Society on MBC